The Town of Floyd invites you to a series of FREE events in the Warren G Lineberry Park in downtown Floyd, Virginia
Bring the whole family and enjoy the beautiful Warren G Lineberry Park filled with music, movies and fun activities for the whole family. Featuring music, movies, face-painting, inflatables, games, food and beverage and special activities presented by a variety of community organizations!
Events
Park opens at 6:00 PM
In case of extreme weather, the rain location for all events June 6 through Aug 1st will be at Floyd High School. Rain location for Aug 15 and 29 will be determined at a later date.
We will announce before the event if we need to move to the rain location.
---
---
JULY 18, 2019
MUSIC IN THE PARK

Park opens at 6:00 PM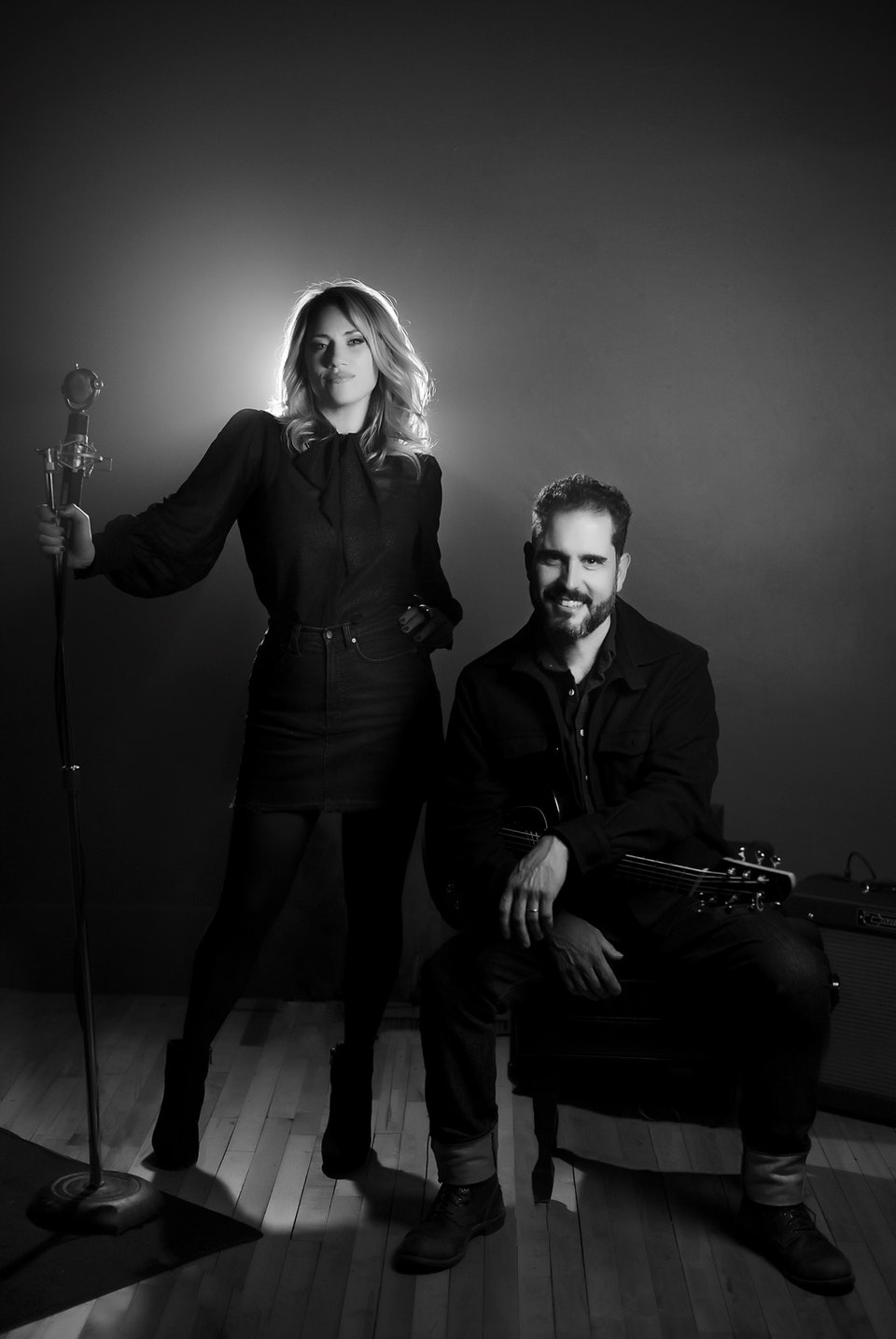 Charlie Hunter Trio with Lucy Woodward
Charlie Hunter and Lucy Woodward are known for excelling in different genres, yet the two veteran musicians have been running in similar circles before pairing up for touring in 2018. With a career spanning 16 years and almost 20 albums, virtuoso guitarist Charlie Hunter has worked with the likes of Norah Jones, Mos Def, John Mayer, and D'Angelo. He is widely considered the authority on the seven and eight - string guitar, and continues to stun audiences with his ability to simultaneously bust out tasty bass parts, melodic leads and swinging rhythms. Lucy Woodward made her major label debut in 2003. She has since recorded/toured with Rod Stewart, Snarky Puppy, Barbra Streisand, Celine Dion, Pink Martini, Chaka Khan and Carole King releasing 3 more albums along the way. Her latest studio effort was 2016's "Til They Bang On The Door" released on the Snarky Puppy-owned GroundUP Music.
As for what to expect live from Hunter and Woodward, the two — as rounded out by a drummer — will be performing pocket-heavy renditions of vintage blues and classic vintage pop, covers of Nina Simone, The Animals, Bessie Smith and Terence Trent D'Arby included.
---
​AUGUST 1, 2019
​​MUSIC & MOVIE IN THE PARK
Park opens at 6:00 PM
Quebe Sisters
Grace, Sophia, and Hulda Quebe front an innovative Progressive Western Swing band of archtop guitar, upright bass, fiddles and sibling harmony. The Dallas-based five-piece presents a unique Americana blend of Western Swing, Jazz-influenced Swing, Country, Texas-Style Fiddling, and Western music.
Read More
"We differentiate our music as 'Progressive Western Swing' from simply 'Western Swing' because we aren't trying to sound just like Bob Wills," Grace Quebe explains. "Instead, we continue his vision, playing the style he pioneered in an authentic way by incorporating new genres and songs, interpreting them using our own unique voice through Country instrumentation."
The band's stripped-down acoustic instrumentation breathes new life into seasoned sounds once found in Texas dance halls and honky-tonks. Grace continues, "To us, preserving the tradition of Western Swing isn't about keeping something alive like a relic. Western Swing has always been about innovation."
Innovation has led the sisters to channel the musical connection between danceability and emotiveness, combining old sounds with new feelings and old feelings with new sounds. It's not nostalgia that drives the band as purveyors of Western Swing, but the aspiration to take the music back to its roots and sustain the spirit of Swing.
Danny Knicely & Aimee Curl
Aimee Curl has an unmistakable sound and style that combine in a musician of incredible depth. She has a voice distinctive with emotion and sincerity that makes even the most hardened listener soften and swoon. Aimee grew up singing more than talking. In her early teens, she learned the lap dulcimer and joined her first band. She then began singing more and experimenting with other instruments, such as guitar and bass. Her first professional experience was a twelve year stint playing the electric bass and touring the country with the American folk rock quartet ThaMuseMeant. Later, while studying voice at the New School of Jazz and Contemporary Music in New York, she picked up the upright bass fiddle. Aimee resides in Virginia, and performs at festivals and venues in the U.S. and overseas.
Read More
Multi-instrumentalist Danny Knicely, originally from the Shenandoah Valley of Virginia, comes from a musical family reaching back for generations. He has won many awards for his mandolin, guitar, fiddle and dance expertise and has the uncanny ability to thrive in and elevate most any musical situation. He has performed with many artists in many genres and appears on hundreds of recordings. Danny is a pioneer in jazz mandolin and is involved in various collaborative world music projects. He has shared his music and collaborated with musicians in over a dozen countries spanning four continents including US State Department tours in Russia, Tunisia, Morocco and Cabo Verde.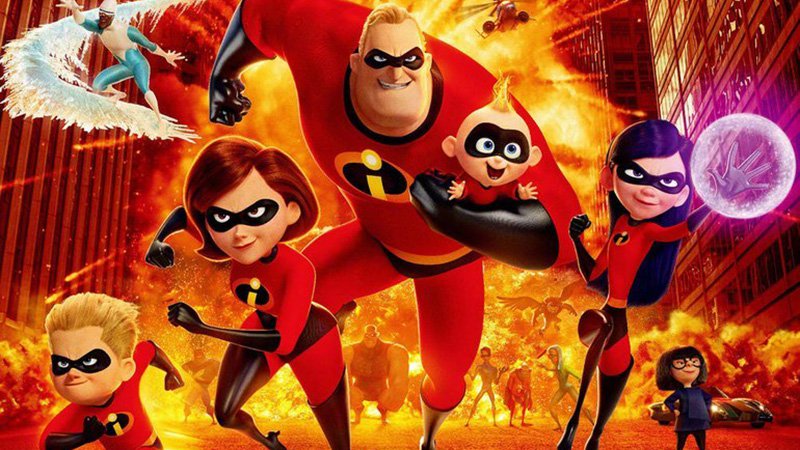 Movie: The Incredibles 2
In Incredibles 2, Helen (voice of Holly Hunter) is called on to lead a campaign to bring Supers back, while Bob (voice of Craig T. Nelson) navigates the day-to-day heroics of "normal" life at home with Violet (voice of Sarah Vowell), Dash (voice of Huck Milner) and baby Jack-Jack—whose superpowers are about to be discovered. Their mission is derailed, however, when a new villain emerges with a brilliant and dangerous plot that threatens everything.
---
​AUGUST 15, 2019​
MUSIC & MOVIE IN THE PARK
Park opens at 6:00 PM
Po' Ramblin' Boys
At a time when most people feel constantly distracted by technology and barraged by the news, authenticity and straightforward honesty are paramount. There's something about the music of The Po' Ramblin' Boys that cuts right through the noise of the world and speaks plainly to the soul. Formed in the Smoky Mountains, The Po' Ramblin' Boys are at once exactly what you would expect and not at all what you would expect from a tattooed East Tennessee Bluegrass outfit. No strangers to hard work, the boys are as much at home riding in their 1965 GM Tour bus as they are Read More
crawling underneath to fix it when it needs maintenance. But they take pride in being ambassadors of their genre, and the group has brought their music from rural bluegrass festival stages to the rock clubs of Europe, with stunning results. "I think to a certain extent everyone is just craving music that they can feel, and any music that feels real will reach any audience" says CJ Lewandowski, the group's founder, "We want to put bluegrass right where it's least expected".
The Po' Ramblin' Boys passion for bluegrass is as clear as it is contagious. With a heavy touring schedule across the United States and Europe and recently signed record deal with the esteemed Rounder Records, the Boys are well on their way to becoming the quintessential bluegrass band of their generation. Despite all of their recent success, they maintain a humble perspective. "Bluegrass has left such a mark on us that we feel like we owe something back to the music", says Lewandowski. "We want to do something for the music to show our appreciation... There's no telling what could have happened to us, what we would have become if we hadn't found this music. It's gotten us through a lot, the good and the bad. When I think about all of the medications that I didn't have to take because I had music to turn to. We didn't have to go to the doctor and pay for something to make us feel better, because we had this music, so we really want to honor it by bringing it out of the shadows and onto new stages and wider audiences. Because we know that if we can bring bluegrass to new folks, those folks will come with us and support the bluegrass community."
Nobody's Business
Nobody's Business is a band from Southwest Virginia/Northwest North Carolina and surrounding areas led by Jackson Cunningham. The band plays traditional first generation bluegrass, old time stringband and classic era country.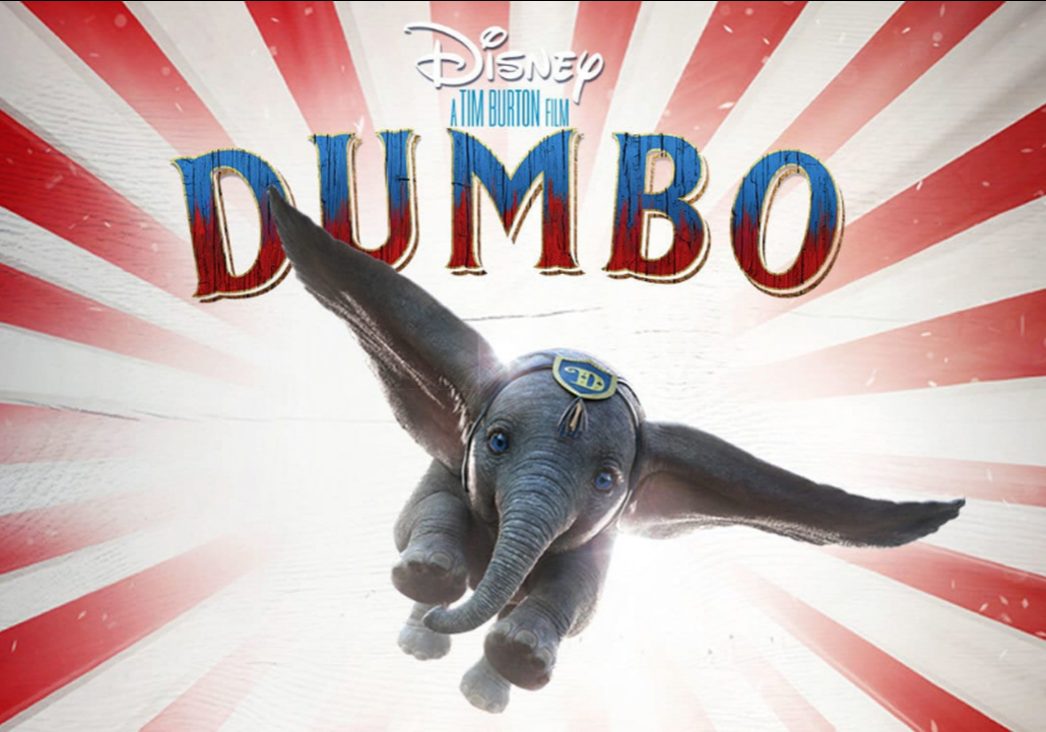 Movie: Dumbo
From Disney and visionary director Tim Burton, the all-new grand live-action adventure "Dumbo" expands on the beloved classic story where differences are celebrated, family is cherished and dreams take flight. Circus owner Max Medici (Danny DeVito) enlists former star Holt Farrier (Colin Farrell) and his children Milly (Nico Parker) and Joe (Finley Hobbins) to care for a newborn elephant whose oversized ears make him a laughingstock in an already struggling circus. But when they discover that Dumbo can fly, the circus makes an incredible comeback, attracting persuasive entrepreneur V.A. Vandevere (Michael Keaton), who recruits the peculiar pachyderm for his newest, larger-than-life entertainment venture, Dreamland.
---
​AUGUST 29, 2019​
CLOSING EVENT: ​MUSIC IN THE PARK
Park opens at 6:00 PM
Miss Tess & The Talkbacks
Miss Tess has always been known for creating an eclectic array of vintage blues, country, and jazz sounds. Currently residing in Nashville, she finds no shortage of inspiration in the roots scene there. However varied Tess' music can be, front and center sits her voice that has been described as "alternately seductive and sexy, and a pure joy to listen to" (Pop Matters). Her music is further heightened by her partner, Thomas Bryan Eaton, who helps to shape the songs and arrangements with a deft touch on guitar & pedal steel. No slouch herself, Tess brings along her Read More
Weymann archtop guitar, often trading leads with Thomas.
This past winter the two teamed up with veteran producer Andrija Tokic (Alabama Shakes, Hurray for the Riff Raff, Margo Price) at his studio in East Nashville to create a new record that both reaches back to Tess' roots, yet also signals a new chapter in her career. The record, to be titled "The Moon is an Ashtray", is getting its finishing touches and will be released this Fall.
In over a decade of touring Miss Tess has won fans from New York City to New Orleans and Alabama to Alaska. Over the years she has shared the stage with the likes of Lake Street Dive, NRBQ, The Holmes Brothers, Eilen Jewell, and Todd Snider. Her band has graced stages at Blissfest, Cayamo, Clearwater Jazz Holiday, Floydfest, Ossippee Valley Music Festival, Bristol Rhythm & Roots Reunion, Burlington Jazz Festival, Green River Festival, Red Wing Roots, Shakori Hills, and more. Miss Tess's music has been heard from coast to coast on taste maker programs such as XM/Sirius's The Loft, NPR's Folk Alley, Santa Cruz's KPIG and Boston's WUMB. Her 2016 album, "Baby, We All Know" lived in the top 20 on the Americana Charts for six weeks.
Chance McCoy Band
Chance McCoy is a Grammy-winning Indie Folk musician from West Virginia. After receiving a grant to study with old master musicians from the Appalachian Mountains, he went on to win the Fiddle, Banjo and Dulcimer championships in his home state.
In 2012 Chance was living in a run-down cabin in the mountains when a cold call from Old Crow Medicine Show landed him an invite to join the legendary Americana band of 'Wagon Wheel' fame.
Read More
His first album with Old Crow, where he debuted his talents as songwriter, singer and instrumentalist, earned the band a Grammy for best folk album. After touring with artists such as Mumford and Sons, The Lumineers, Willie Nelson, Sturgil Simpson, Margo Price and other luminaries, he turned his focus towards making his first solo record.
His first LP, 'Wander Wide,' set to be released in 2019, is a collection of masterfully written songs woven with threads of folk, indie, and rock, with pop hooks laden throughout.
Straying far from typical Americana, it's a creative take on the modern singer-songwriter, with each song written specifically for its unique placement on the album, unfolding into different landscapes of light and shade as it takes the listener on a musical journey.
Chance currently lives on his farm in the Appalachian Mountains of West Virginia where he enjoys a rustic back-to-the-land lifestyle, creating music and producing films.