EVENTS
All events start at 6pm (music and movie times listed on each event).
---
JULY 6
MUSIC & MOVIE IN THE PARK
Event 6:00 - 10:00pm / Park opens at 6:00pm
6:00pm: Carrie Hinkley & Waiting to Exhale
Waiting to Exhale is a band fronted by two women vocalists, both daughters of hard working Appalachian families with roots deep and long in the mountains of Virginia. Their songs, through their emotional renditions, tell a tale of their mountain families struggles and joys while blending together a haunting tapestry of harmonies and interplay in their vocals. They take you the listener to another place that you don't ever want to return from. The foundation of that journey is cemented in place by their passionate stand up bass player and their creative journeyman guitarist and banjo player.
7:15pm: by Seph Custer & The Papa Tom Band
Seph Custer is a singer, instrumentalist, composer and producer from Franklin County, VA. The Papa Tom Band is a musical collective that plays multiple genres from a vast array of influences. In The Papa Tom Band, they explore musical territory that takes them from rock, blues, pop, hip hop, and rap, and then right back over them all with the drop of a hat.
8:45pm: Fantastic Beasts Movie
This spin-off of the Harry Potter franchise jumps back in time to explore the wizarding world of 1926 New York, which is being threatened by both mystical acts of destruction and a group of extremist No-Majs (the American term for Muggles, i.e. those unable to use magic). Author Newt Scamander arrives in the city as part of a global study of fantastic beasts, but he gets caught up in this conflict when some of the magical creatures in his care are accidentally released.
---
JULY 20
FLOYDFEST ON-THE-RISE SOUNDCHECK
Event 6:00 - 10:00pm / Park opens at 6:00pm
6:00pm: Morgan Wade & The Stepbrothers
Since childhood Morgan has been writing and playing her songs. But it was not until 2013 that made her debut, in an attempt to win back a lost love. That is when other people began to notice her gutsy voice and intense lyrics. She soon began working other musicians and cultivating a unique sound of rock n roll, with a country twang. Morgan Wade & The Stepbrothers was soon born and began playing in early 2015, with members hailing from Floyd and Roanoke, Va.  They then released their EP Let Me Rest and are continuing to grow in the music scene.
7:15pm: South Hill Banks
South Hill Banks – Lance Thomas (vocals, guitar), Eric Horrocks (mandolin, vocals), Ryan Horrocks (banjo), Dan Fiasconaro (guitar, vocals), and Matt Eversole (upright bass) – have carved a niche for themselves in the Richmond music scene with their genre-bending psychedelic bluegrass sound. Formed in August 2015 in Richmond, Virginia, South Hill Banks pulls from a wide range of influences such as Phish, Tony Rice, The Grateful Dead, Doc Watson, and Sam Bush to keep audiences entertained with a blend of sounds old and new.
8:30pm: Rebekah Todd & The Odyssey
Currently based in Wilmington, NC, Rebekah is a gifted performer with a natural, soulful, and effortless voice and two releases under her belt, releasing her debut EP Forget Me Not in 2011, first LP Roots Bury Deep in 2014 and most recent full length Crooked Lines in February, 2017. Playing over 170 gigs in 12 short months, her band Rebekah Todd & The Odyssey won the On The Rise series for FloydFest 2016 and are set to play the mainstage in 2017 alongside acts such as St. Paul & The Broken Bones, Shovels and Rope, Turkuaz and more!
---
AUGUST 3
END OF SUMMER CELEBRATION/FAMILY DAY/MUSIC & MOVIE
Event 6:00 - 10:30pm / Park opens at 6:00pm
6:00pm: Statement  & The Comptons
Statement & The Comptons are two of Floyd County's long standing bluegrass and gospel bands. Statement features the great singing and mandolin picking of Josh Blankenship with Josh Underwood on the 5 string banjo. The Comptons brothers, Darryl and Roger, have began playing bluegrass and gospel music since the 80's. They are often joined by their dad, Clinton Compton.
8:45pm: Finding Dory Movie
Finding Dory reunites, Dory the friendly-but-forgetful blue tang fish with her loved ones, and everyone learns a few things about the true meaning of family along the way. The big-screen adventure takes moviegoers back to the extraordinary underwater world from the original film, Finding Nemo.
---
AUGUST 17
THE FLOYD COMMUNITY THEATER GUILD PRESENTS
Event 6:00 - 10:00pm / Park opens at 6:00pm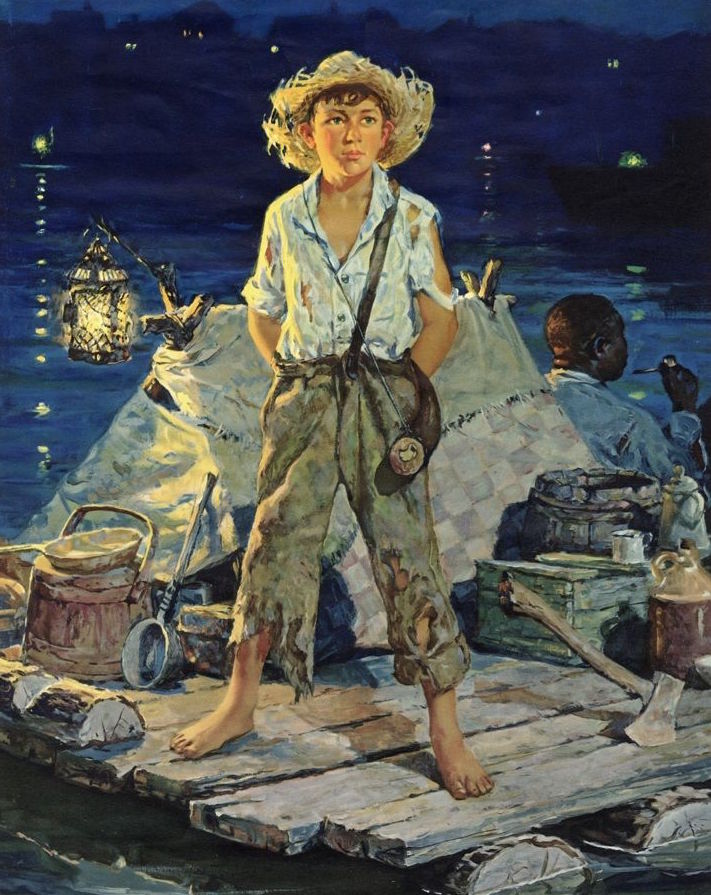 7:00: The Adventures of Huckleberry Finn
The Floyd Community Theater Guild will treat the community to a classic take on Huckleberry Finn, a story about the people and places along the Mississippi River and two boys and their series of rollicking adventures that have amused readers, young and old, for over a century.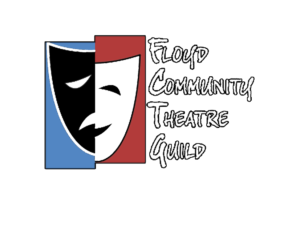 ---
AUGUST 31
CLOSING NIGHT CONCERT
Event 6:00 - 10:00pm / Park opens at 6:00pm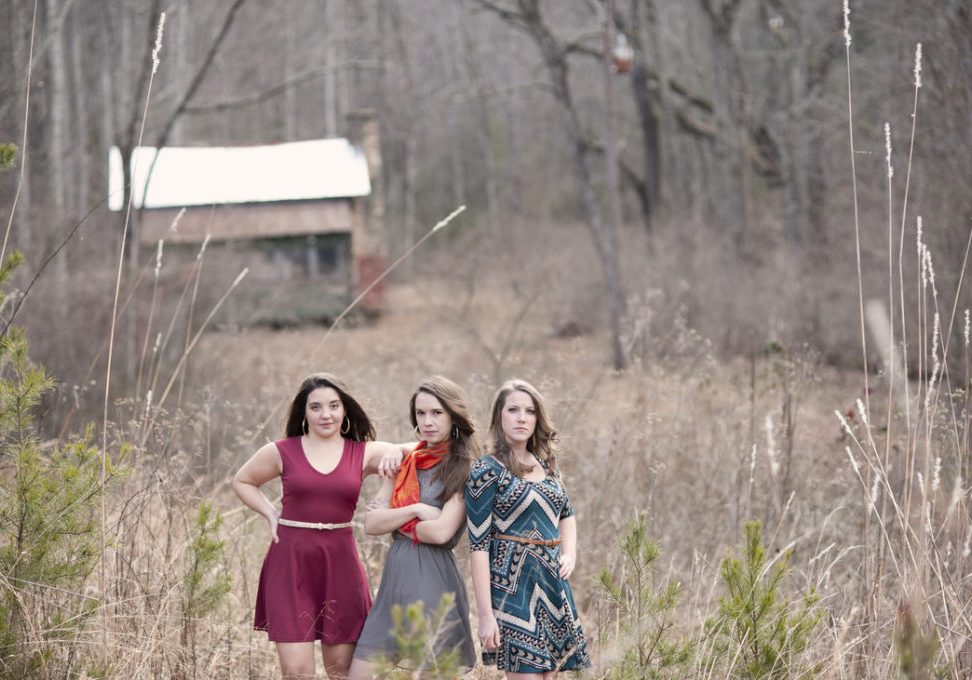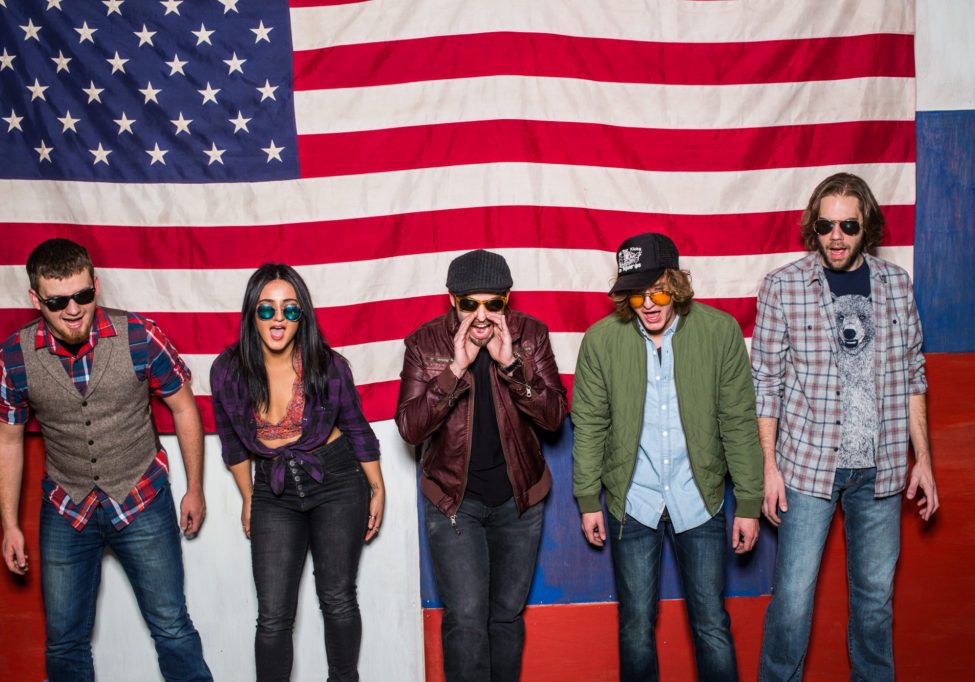 7:00pm: After Jack
After Jack is a musical celebration of togetherness. Named 2014 Americana Vocal Group of the Year by the Appalachian Cultural Music Association, the trio couples a modern sensibility with distinctly old-time energy to blend bluegrass, gospel and folk elements. Combine your most beloved musical memories with a foot-stomping string band and top it off with harmonies that spring straight from the soul of the mountains, and you've got After Jack.
8:15pm: Mountain Heart
Mountain Heart is the band that has been fearlessly revolutionizing the way acoustic music can be presented and played. The band's name has been synonymous with cutting-edge excellence in acoustic music circles since the group's creation. Widely known throughout the music industry for continually redefining the boundaries of acoustic music, the band has gained legions of loyal fans both as a result of their superlative musicianship and just as notably, their incendiary live performances.