The Town of Floyd is moving forward with the 5th season of Floyd Small Town Summer this year!
The season will feature 7 events and will run from June 9th - September 1st every other Thursday night for the summer months. We are excited to get back to The Warren G Lineberry Park for a great community event with music, movies, and family fun!
SAVE THE DATES: June 9, June 23, July 7, July 21, August 4, August 18 & September 1, 2022!
The Town of Floyd invites you to a series of FREE events in the Warren G Lineberry Park in downtown Floyd, Virginia
Bring the whole family and enjoy the beautiful Warren G Lineberry Park filled with music, movies and fun activities for the whole family. Featuring music, movies, face-painting, inflatables, games, food and beverage and special activities presented by a variety of community organizations!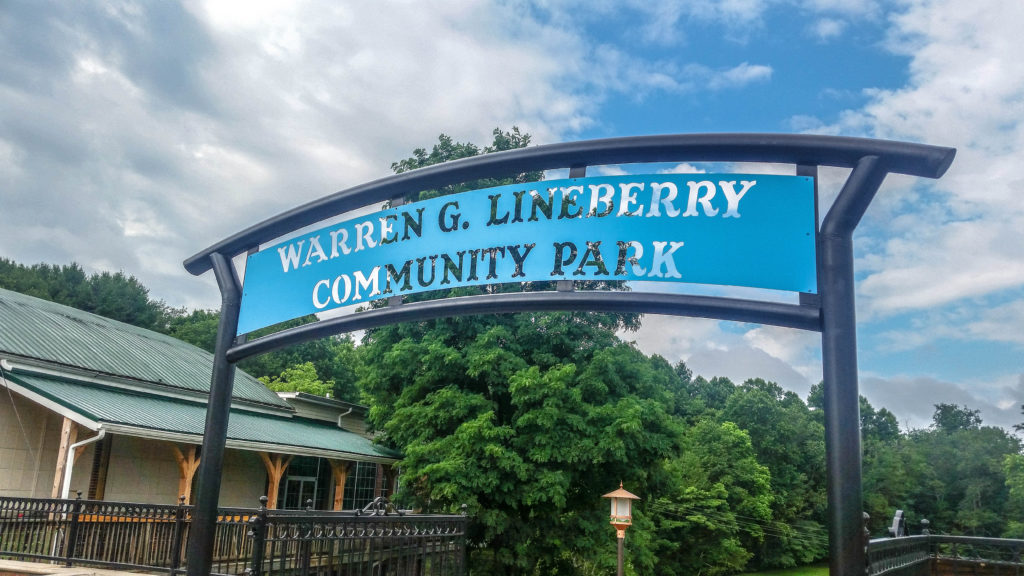 ---
JUNE 9, 2022
MUSIC IN THE PARK
Park opens at 6:00 pm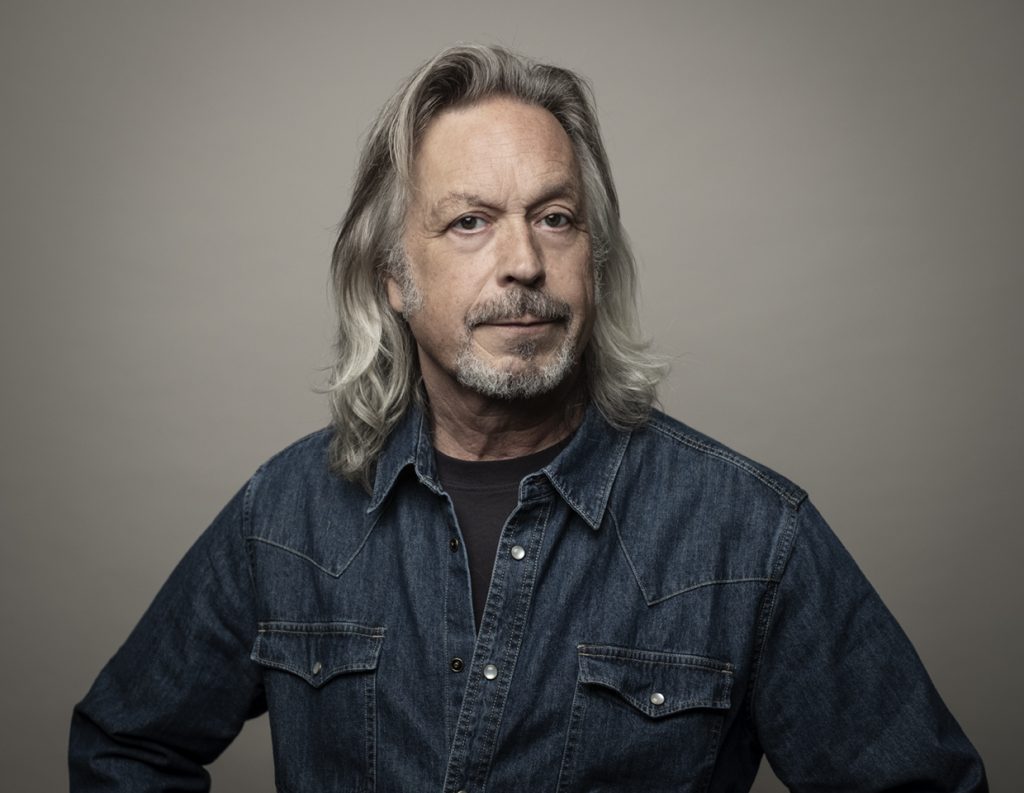 Jim Lauderdale Band
Jim Lauderdale is a 2-time Grammy winning Americana icon, a singer-songwriter whose unmistakable rhinestone-incrusted silhouette has been a symbol for creative integrity and prolificacy for thirty-two albums over decades of recording. He's an A-list Nashville songwriter whose songs have ruled the country charts while recording an eclectic catalogue of albums that run the gamut of American roots styles, all brought together on his new album 'From Another World'.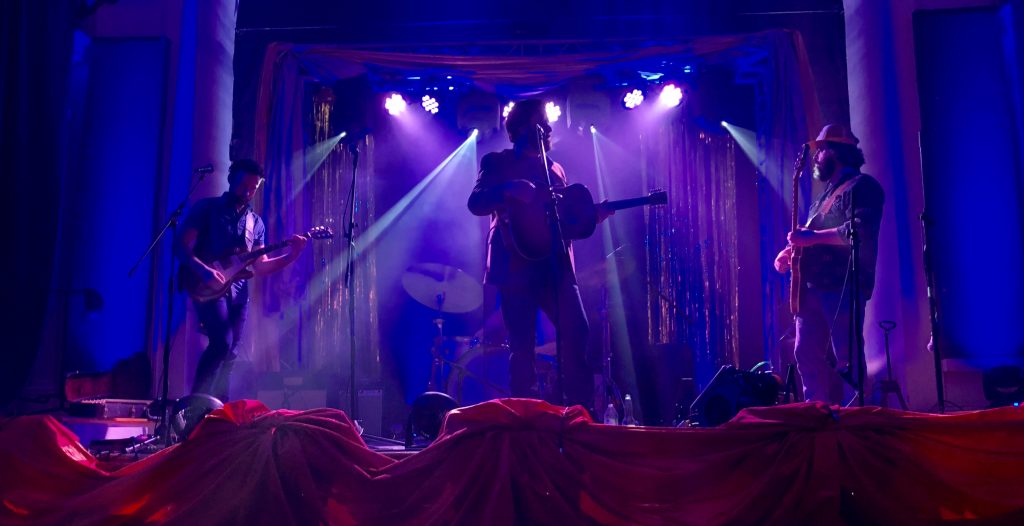 The Floorboards
The Floorboards band is an American Roots Rock ensemble hailing from the Blue Ridge Mountains. They artfully marry rock & roll and country roots with the sights and sounds of southern mountain towns. Jake and Rob shake the leaves from the trees. Chris coaxes stringed cries from the hills and hollers. Jamiel adds a touch of humidity and breeze. Matt writes and sings the story.
---
JUNE 23, 2022
MUSIC IN THE PARK
Park opens at 6:00 pm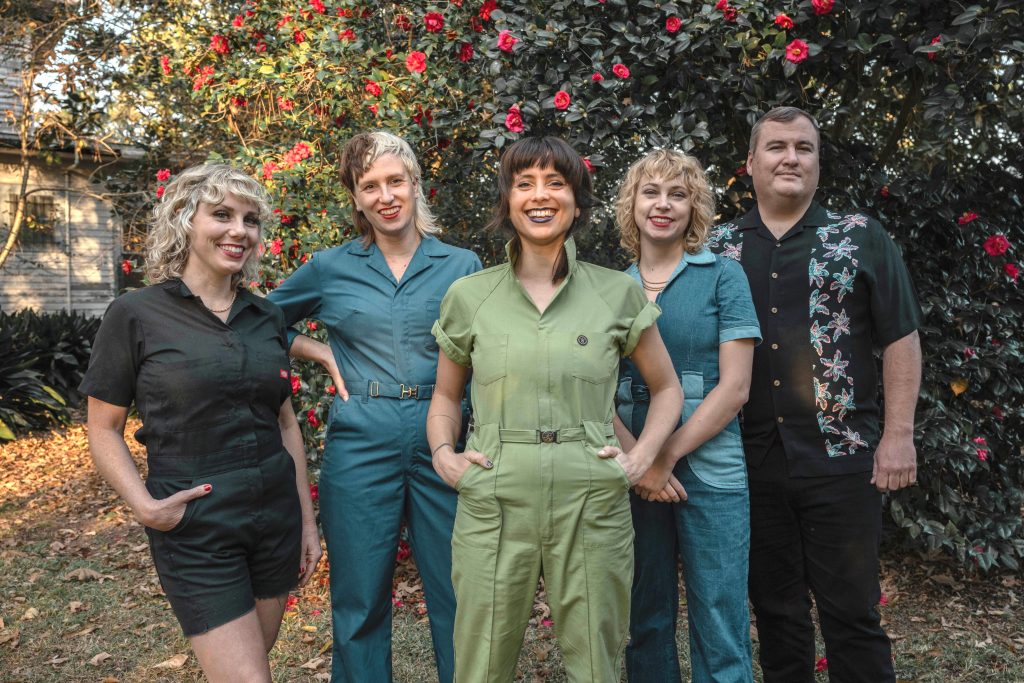 The Daiquiri Queens
Gleaning inspiration from early cajun and creole dance music as well as the current vibrant musical landscape of their south Louisiana home, The Daiquiri Queens have carved out their own sound in their lively local Cajun music scene. Since making their debut at the beloved South Louisiana Blackpot Festival & Cookoff in 2017, The Queens have gone on to become favorites at late-night dances and major festivals alike, performing at the New Orleans Jazz & Heritage Festival, Festival International de Louisiane and Festivals Acadiens et Créoles. Fronted by guitarist Jamie Lynn Fontenot and longtime musical partner Miriam McCracken, the group's unique sound starts with their vocals- sibling-like harmonies reminiscent of early country duets all sung in Cajun French. Along with talented fiddler and vocalist Kelli Jones (member of Cajun groups Feufollet and T'monde), the three each trade off lead and harmony singing and can easily melt into a honky tonk ballad or a rock n roll tinged two-step. The rhythm is brought together with the seasoned playing of accordionist John Dowden, a lifelong Cajun musician who cut his teeth playing with greats like Bruce Daigrepont, and rounded out by Chelsea "Cheech" Moosekian on drums. The quintet's debut album, which was produced by Chris Stafford of Feufollet and released in 2020, uncovers an eclectic mix of material, showcasing raucous two-steps, heart-broken waltzes and ballads alike.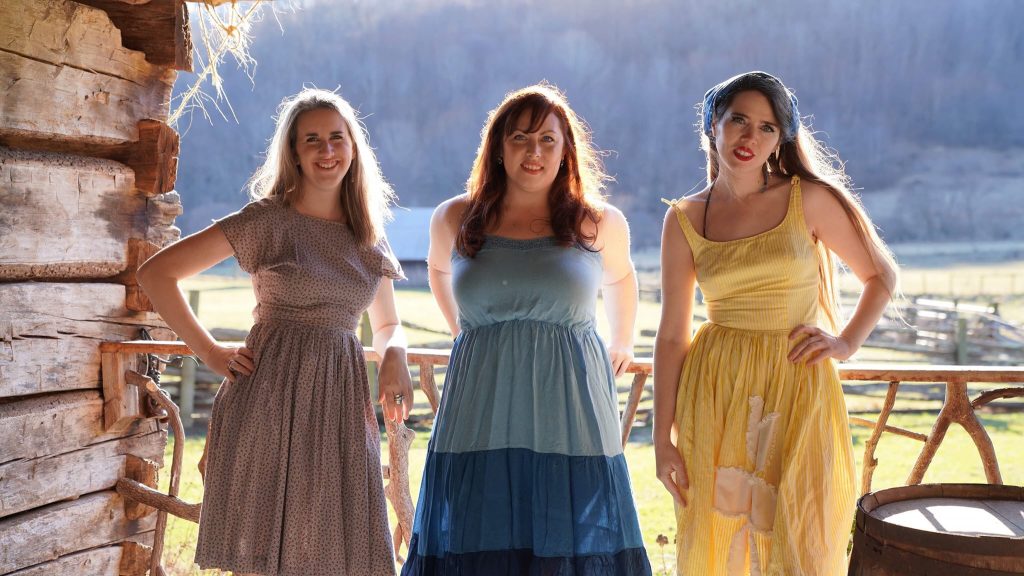 The Blue Ridge Girls
The Blue Ridge Girls, like their name, invoke a picturesque simplicity with their take on traditional mountain music. The trio features Martha Spencer, Jamie Collins, and Brett Morris, and features a variety of old time, bluegrass and country songs, flatfooting to fiddle and banjo tunes, original songwriting, and unique takes on other familiar crowd-pleasers. All three women grew up in musical families and are working to preserve and promote the Blue Ridge's rich musical heritage. The Blue Ridge Girls traveled to historic Muscle Shoals, Alabama during the summer of 2021 to record their first album, which is expected to be released in 2022.
---
JULY 7, 2022
MUSIC IN THE PARK
Park opens at 6:00 pm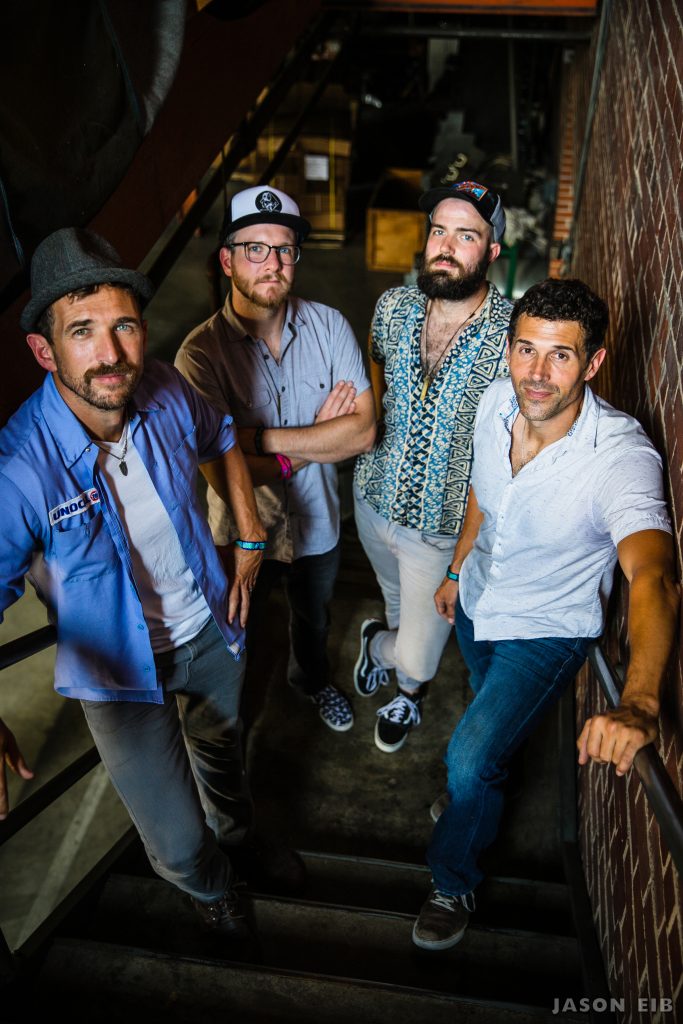 Scythian
Scythian is a folk/roots band co-founded by Ukrainian-American brothers Alexander and Danylo Fedoryka, who perform all kinds of roots music, ranging from Celtic jigs and reels to Americana folk songs. Washington DC-based Scythian (sith-ee-yin) began over 12 years ago as a bunch of college buddies playing Celtic music in the streets and has grown to be a headliner on the US Celtic Festival Circuit as well as a name in the Bluegrass/Americana Festival Circuit. They found that their brand of high-energy folk music found a resonance that led The Washington Post to state: "Scythian's enthusiasm is contagious, and shows seem to end with everyone dancing, jumping around or hoisting glasses."
For over 12 years they have found success as an independent band and have played over 1,300 shows all over the united states, Europe, Canada and as far aways as Australia.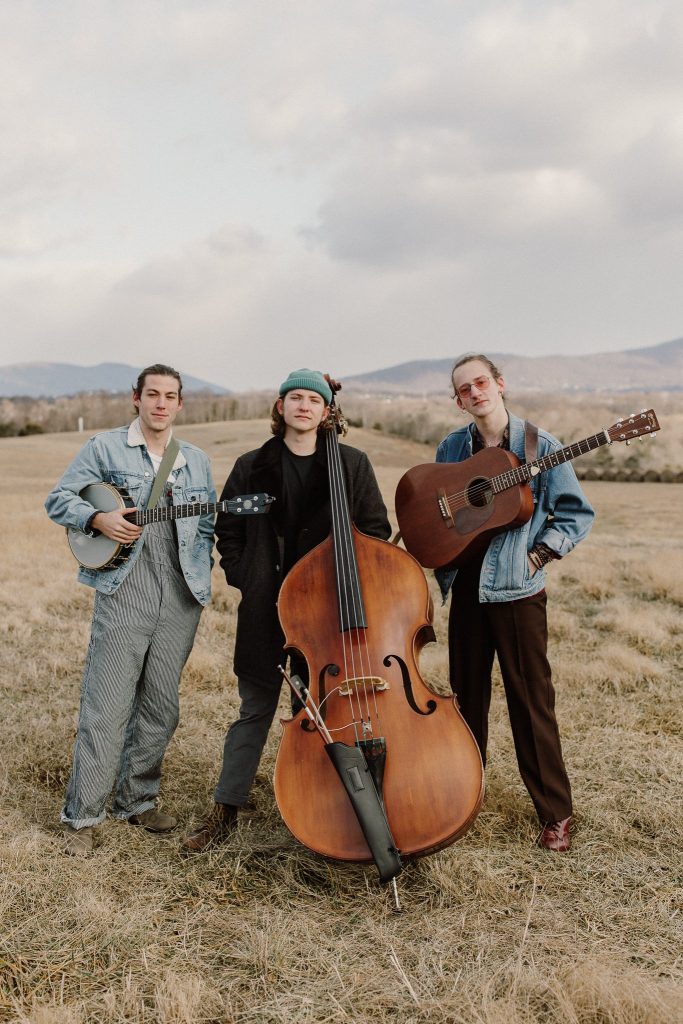 Palmyra
Drawing from the sounds of Appalachia and Midwestern Americana, Palmyra captures the collective spirit of three Virginia natives, Teddy (he/him), Manoa (he/him), and Sasha (they/them). With an ever-expanding sonic palette, Palmyra's live set explores the fusion of traditional folk string instruments, three part harmonies and foot percussion. The burgeoning trio sounds like a distant cousin of the progressive folk band, Punch Brothers, mixed with elements of Fleet Foxes or the Avett Brothers. Palmyra's songs are intimate and contemplative, with three-part vocal arrangements that allow them to create the illusion of a full, larger-than-three ensemble. Palmyra met in the Shenandoah Valley, which is incredibly apparent through their stirring craftsmanship and dedication to create a folk-driven, innovative experience through their live performances.
---
JULY 21, 2022
MUSIC IN THE PARK
Park opens at 6:00 pm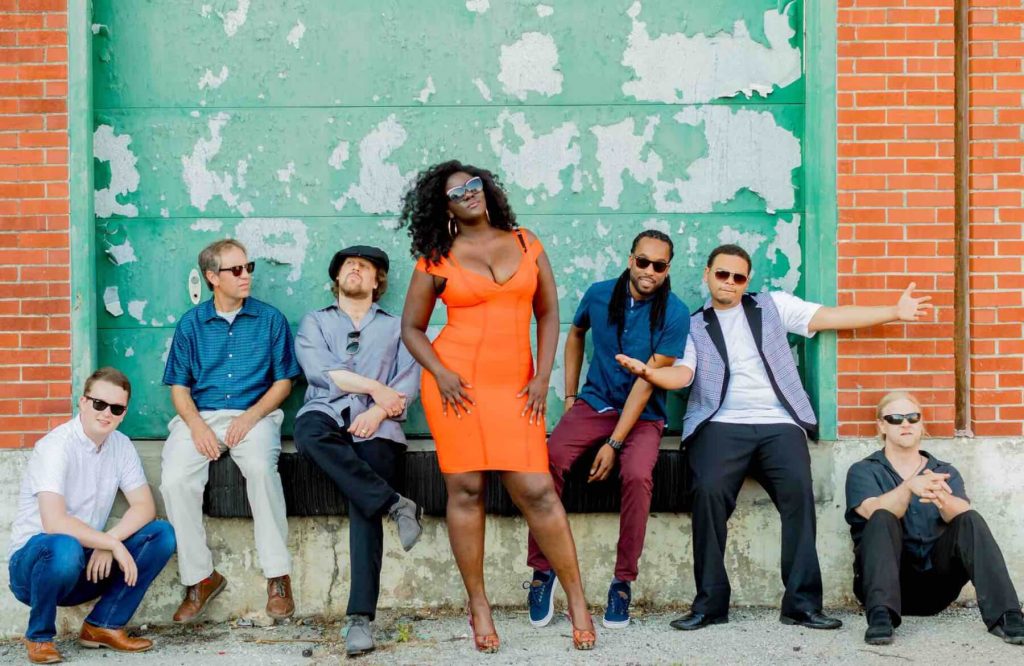 Joslyn & The Sweet Compression
After cultivating her dynamic voice and performance skills in backup roles and stage plays, Joslyn Hampton teamed with her stepfather, Marty Charters (a touring guitarist and songwriter who has shared the stage with legends such as Junior Wells, Buddy Guy, and Van Morrison), to compose a captivating set of tunes and assemble an ace band. Joslyn & The Sweet Compression (Marty Charters - guitar, Steve Holloman - keyboards, Smith Donaldson - bass, Rashawn Fleming - drums, Trevin Little - saxophone, and Chase Fleming - trombone and trumpet) combine to deliver a hook-filled mix of funk and soul on their self-titled debut album, released in 2019. A headlining favorite at regional clubs and music festivals, they are poised to engage fans across the country with widespread touring in 2022.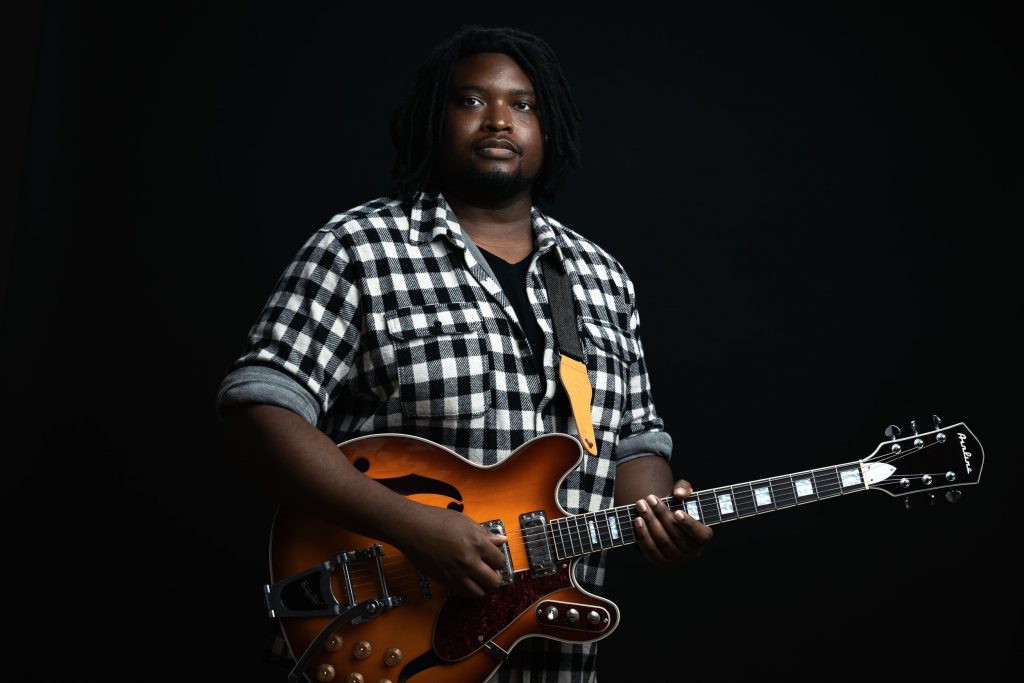 Justin Golden
With roots in the Mississippi Delta, Chicago, and the Piedmont of Virginia, Richmond-based guitarist and songwriter Justin Golden's origins are deeply vested in the blues. First picking up the guitar at age 19, Golden did what came naturally and let the music flow through him. With an extremely diverse musical palette, Golden aims to bring some new ideas to traditional blues forms. In addition to his work as a recording and performing artist, Golden maintains a busy teaching schedule and works with the non-profit The Rhapsody Project to provide community enrichment through anti-racist cultural heritage programs.
---
AUGUST 4, 2022
MUSIC IN THE PARK
Park opens at 6:00 pm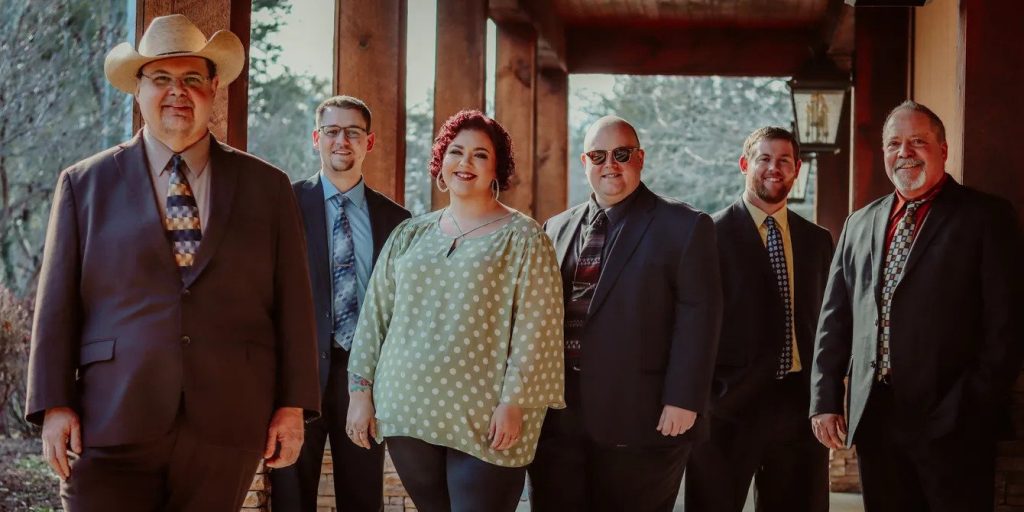 Junior Sisk Band
Junior Sisk is widely recognized as one of today's top bluegrass vocalists and is a constant reminder that traditional bluegrass is still alive and well. A longtime resident of the Virginia Blue Ridge, his bluegrass pedigree runs deep. Influenced by a father who wrote songs and played guitar and a mother who sang, Sisk first learned to play around age 14.
His early influences included The Stanley Brothers, Larry Sparks, and Dave Evans, but he often credits the Johnson Mountain Boys with inspiring him to pursue bluegrass professionally. Sisk first made his mark in bluegrass as a songwriter in the early 1990s, penning classic Lonesome River Band songs like "Game (I Can't Win)" and "Tears Are Blinding Me."
The Junior Sisk Band features Johnathan Dillon, Tony Mabe, Heather Berry Mabe, Doug Bartlett and Curt Love.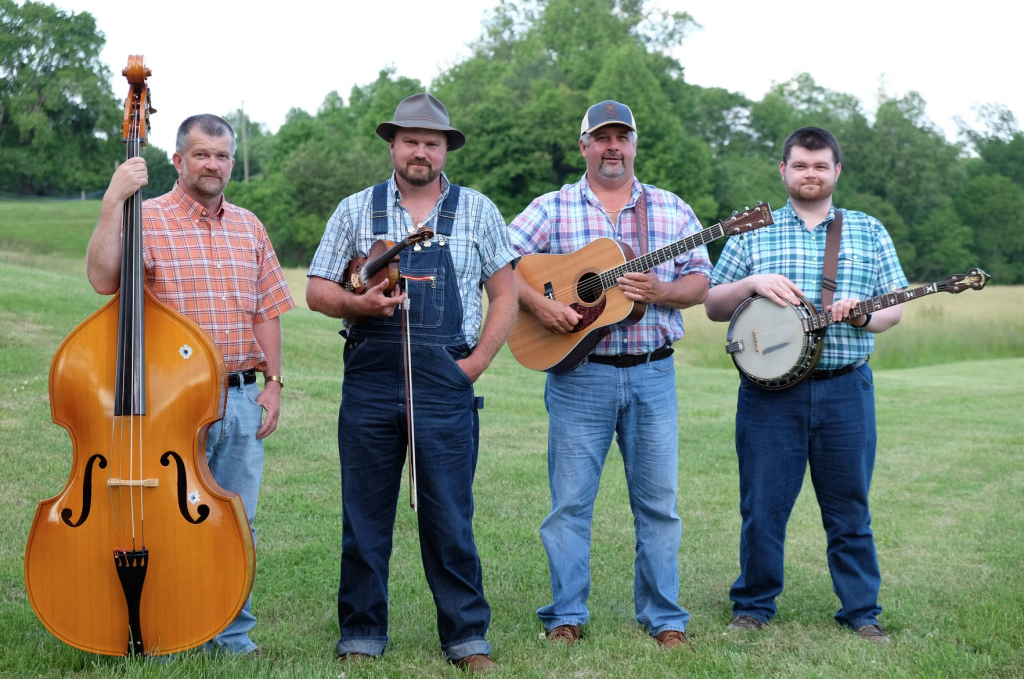 Twin Creeks Stringband
The Twin Creeks Stringband is an old-time band from Southwest Virginia where their hard-driving music has been handed down to them through generations of music in Carroll and Franklin County. The band is a continuation of The Dry Hill Draggers, a band formed in the early 1980's in Franklin County, Virginia who played for dances and festivals for over 30 years. Though the name has changed, the high-energy sound and rock-solid rhythm remains unchanged. The Twin Creeks Stringband continues to play hot fiddle tunes with a driving beat along with strong vocals that will entertain both listeners and dancers alike. The members of the band include Chris Prillaman on fiddle, Jason Hambrick on guitar and vocals, Stacy Boyd on bass, and his son Jared Boyd on banjo.
---
AUGUST 18, 2022
MUSIC IN THE PARK
Park opens at 6:00 pm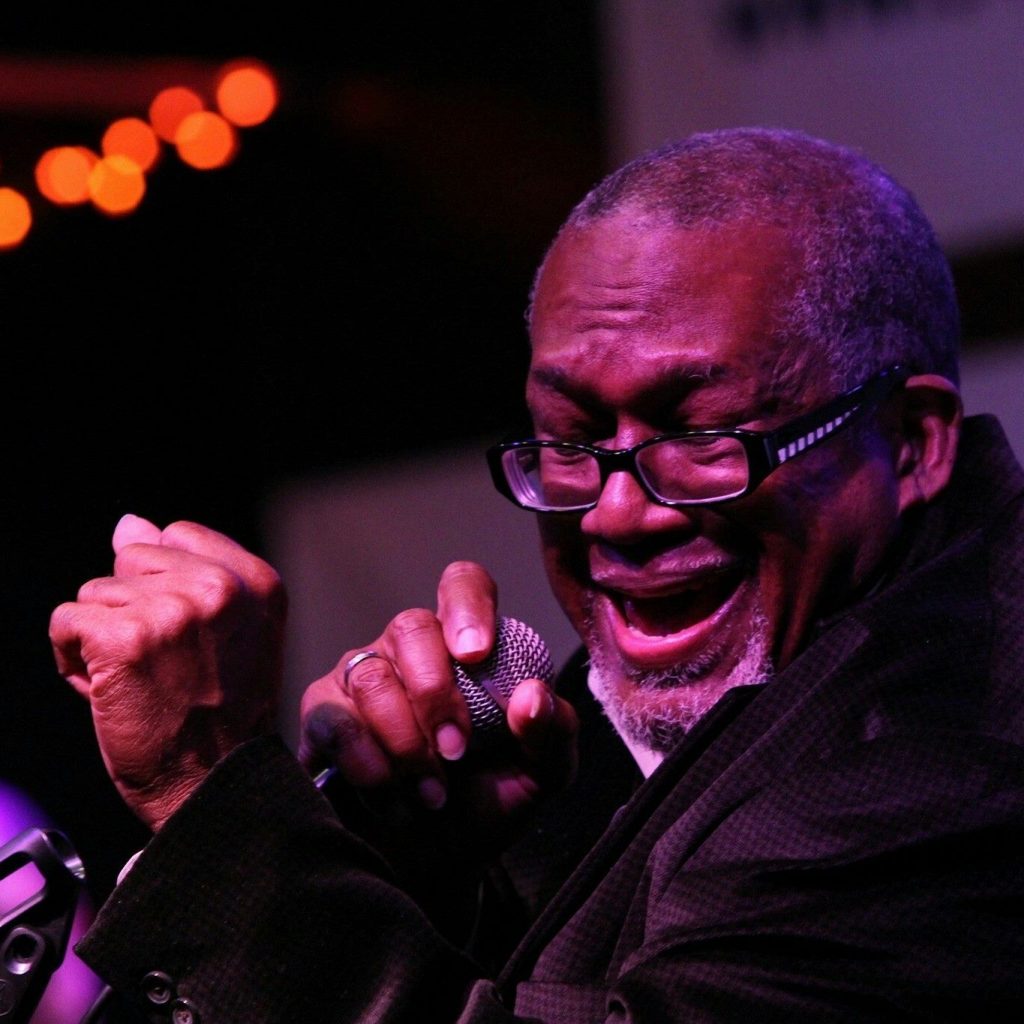 Terry Brown Ascension Project
The Ascension Project brings a dynamic, innovative & creative sound to their audience offering a unique, intricate blend of jazz, fusion, R&B, soul & blues. Featuring some of the finest talent in the Roanoke Valley Area.
Terry Brown is a soulful singer who comes to the Roanoke Valley. Although he studied classical voice in college, he grew up singing R&B, jazz, show and choral music. Terry has had the privilege to perform with some of the finest musicians in the Roanoke Valley area and beyond. He is the former male lead singer for the Sway Katz Big Band, and is the current lead singer for The Kings Band. He is also the co-founder and lead singer of The Fire Band and The Ascension Project, both bands being an eclectic mix of jazz, blues, R&B and classic rock with variation.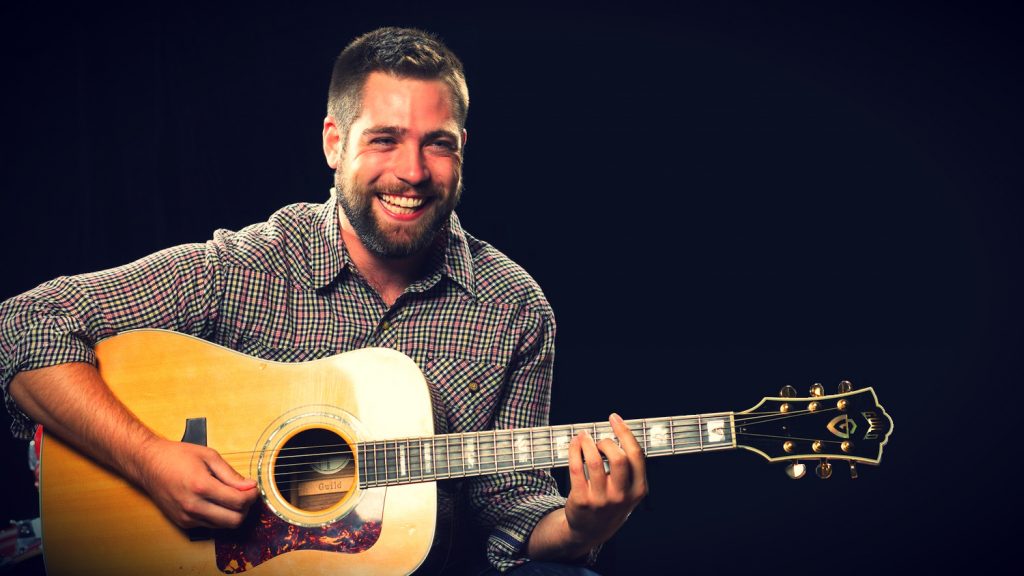 Jordan Harman Band
In our world of sugar-sweet, mass produced, auto-tuned, musical McProduct, can soul still exist within the pop realm? Ask Jordan Harman. Somehow he has managed just that. He creates music that speaks something while retaining a great pop sensibility; something that is increasingly rare today.
Ask Jordan Harman to describe the songs he writes and he'll tell you that it's all about the soul. His smooth vocals, rhythmic guitar playing, and infectious hooks add up to a performance sure to please any crowd. The laid-back grooves will pull you in and, before you know it, you're dancing to the music and singing along.
With influences such as Bill Withers, Donnie Hathaway, D'Angelo, James Brown, The Meters, Otis Redding, and The Roots there are many different elements to his unique brand of soul.
---
SEPTEMBER 1, 2022
MUSIC IN THE PARK
Park opens at 6:00 pm
Music Road Co
Join Music Road CO, a cooperative of common creative companions conspiring to command your cognitive locomotion. This crew digs through a wide and deep catalog of tunes and musical traditions to get you groovin' and your hip bones movin'!!
Where does Music Road Co find its inspiration? And why does it connect so perfectly with audiences of all ages and backgrounds? The answer might lie in their widespread roots. Coming from such diverse places as South Africa, Ecuador, Key West, Maryland and Virginia, the band brings many cultural influences together to produce music without boundaries.
Moving fluidly from funk to reggae, rock to afrobeat, their sound bounces from blues and soul to island dance and back again, bound together by one common ideal: Music should feel good and spread positive vibes. They get on stage to lift themselves up to a higher frequency and they won't stop until they bring the entire audience with them.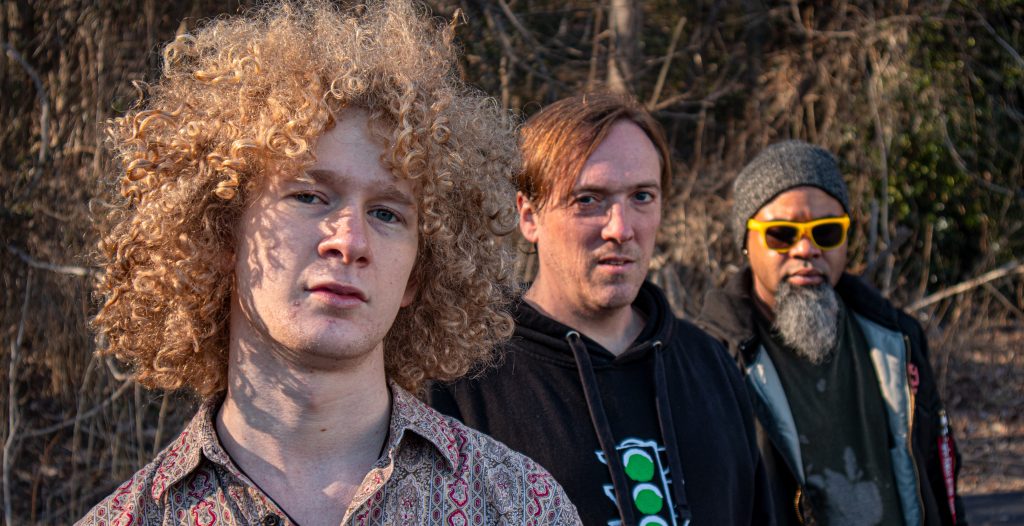 Isaac Hadden Organ Trio
This cutting-edge group redefines the modern organ trio and carves out their own unique sound in the world of funk, jazz, rock, and R&B. The group is led by up-and-coming guitarist Isaac Hadden. Voted Blue Ridge Outdoors Magazine's Best of the Blue Ridge in the artist/band category, Hadden has been bending brainwaves and wowing audiences with his high-energy playing style and animated stage presence from a young age.
IHOT also features powerhouse drummer Iajhi Hampden, who holds a grammy nomination for his work with John Legend, toured with Macy Gray, and has performed high-profile gigs all over the United States and in Europe. On Organ/Keys is Bill Stevens, an esteemed musician in the southeastern U.S. and beyond. Known for his work with The Lee Boys, Stevens has toured the country performing passionate music with a wide array of top-shelf artists.
Isaac Hadden Organ trio borrows from a wide array of musical traditions to create hard-grooving, powerful, dynamic music that will rock both brain and booty.