The Town of Floyd is excited to announce the 6th season of Floyd Small Town Summer in 2023!
The Town of Floyd invites you to a series of FREE events in the Warren G Lineberry Park in downtown Floyd, Virginia
Bring the whole family and enjoy the beautiful Warren G Lineberry Park filled with music, movies and fun activities for the whole family. Featuring music, movies, face-painting, inflatables, games, food and beverage and special activities presented by a variety of community organizations!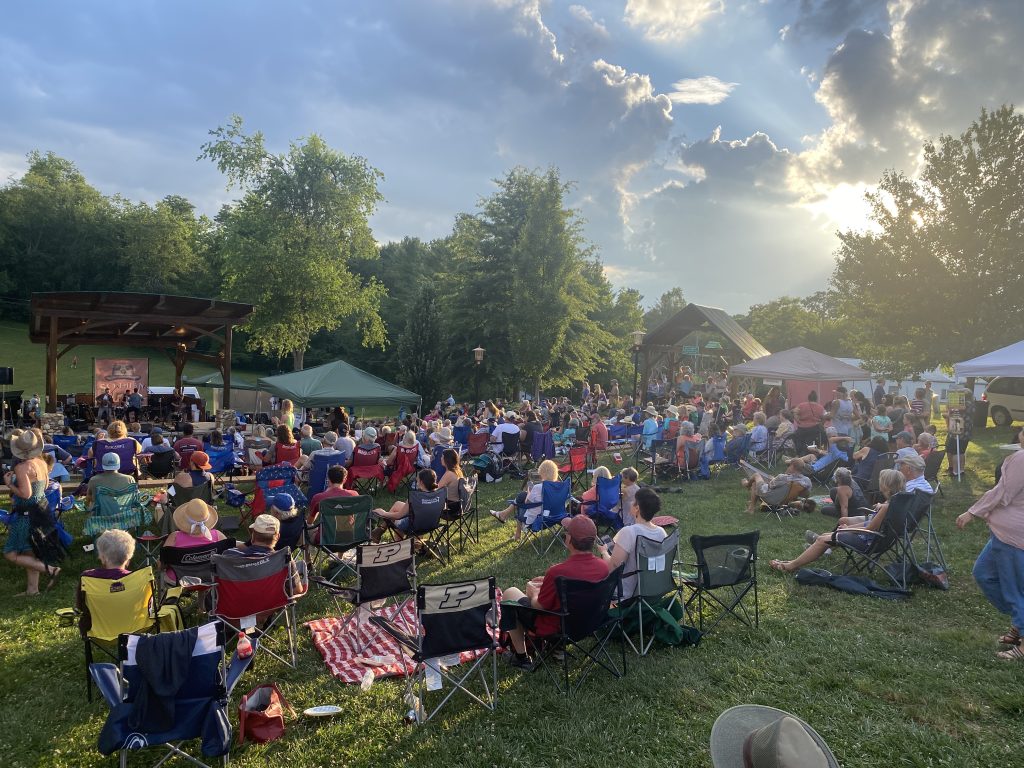 ---
JUNE 22, 2023
MUSIC IN THE PARK
Park opens at 6:00pm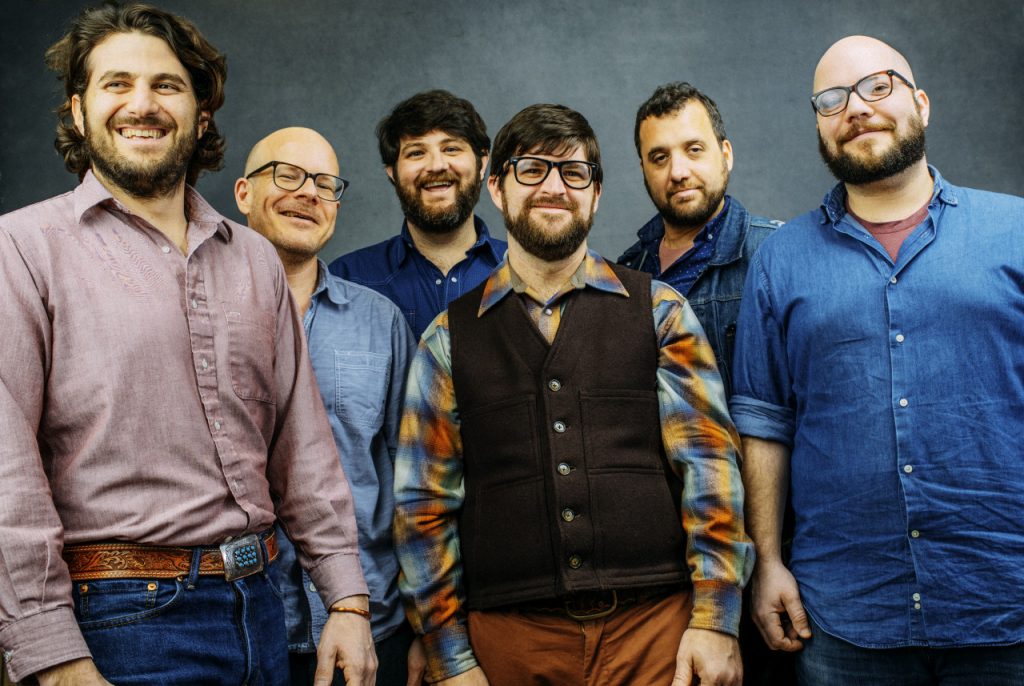 The Revelers
The Revelers have been bringing their party around the world for nearly 10 years. With their long-awaited follow up to 2016's Grammy-nominated record, the band has taken their place firmly at the top of a game where they make the rules. The brash blasts of the accordion, the shuffle of feet, the wailing vocals in old French... The sound of Cajun music is well known through the United States and abroad.
But for Louisiana-based band The Revelers, it's just the start of the story. Headquartered in the city of Lafayette in Southwest Louisiana's Cajun Country (New Orleans is home to jazz, but not a native home to Cajun music), the band is dedicated to the "holy trinity" of Cajun culture: hot music, all-night dancing, and great food. But they're determined to explore the larger world of Louisiana music as well, and with their new album, The End of the River (Au bout de la rivière), they're tapping into their deep lifetimes of knowledge of Swamp Pop, Zydeco, and old-school Louisiana dancehall music. They've synthesized all of these different traditions into a new sound, their own sound.
Read More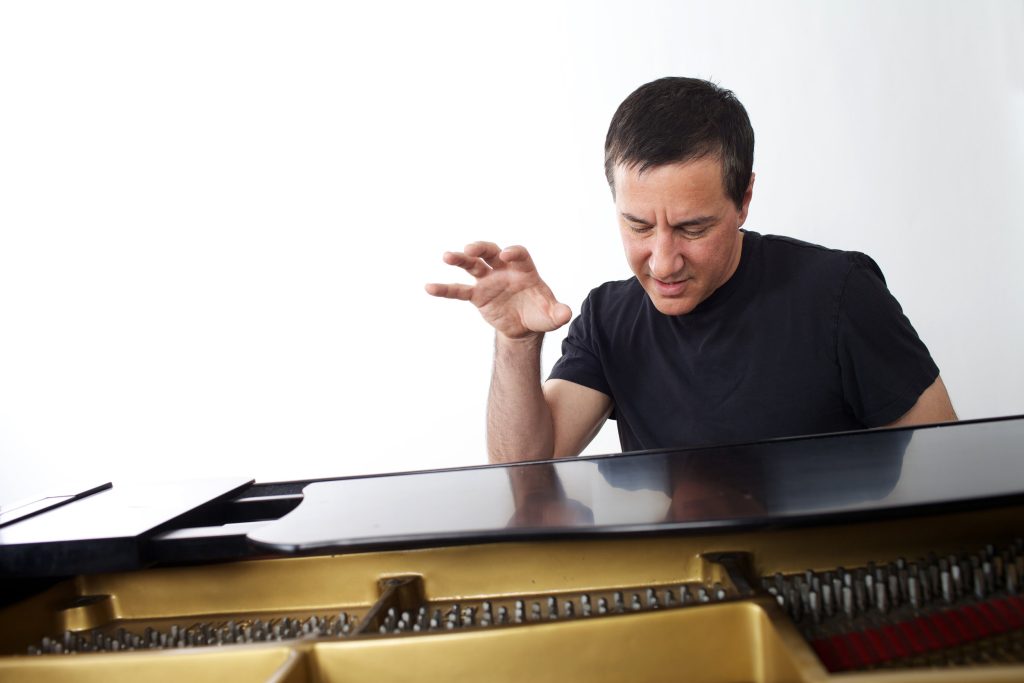 Lenny Marcus & The Big Easy
Jazz Times Magazine has described Lenny Marcus' music  as "Infectious!" No wonder,  since Lenny worked for many years in New Orleans studying and performing with legends such as Ray Bryant, Ellis Marsalis, and Alvin Batiste. He has a strong blues-oriented left hand,  thanks to Bryant. Lenny possesses a superior melodic imagination and highly developed arranging and orchestration skills that become palpable throughout a diversity of styles-swinging, cool, sophisticated, toe-tapping, high energy as well as beautifully contemplative and engaging.
Lenny has performed in three New Orleans Jazz and Heritage  Fest, Spoleto, Barbados, and Grenada Jazz festivals in addition to appearing four times in Wash DC at the famed Blues Alley with his trio.
Lenny's Big Easy Project features an eclectic mix of funk, jazz, blues, shuffles, all the wonderful beats and grooves that came from Marcus' experience playing music down in the deep South.
Read More
---
JULY 6, 2023
MUSIC & MOVIE IN THE PARK
Park opens at 6:00pm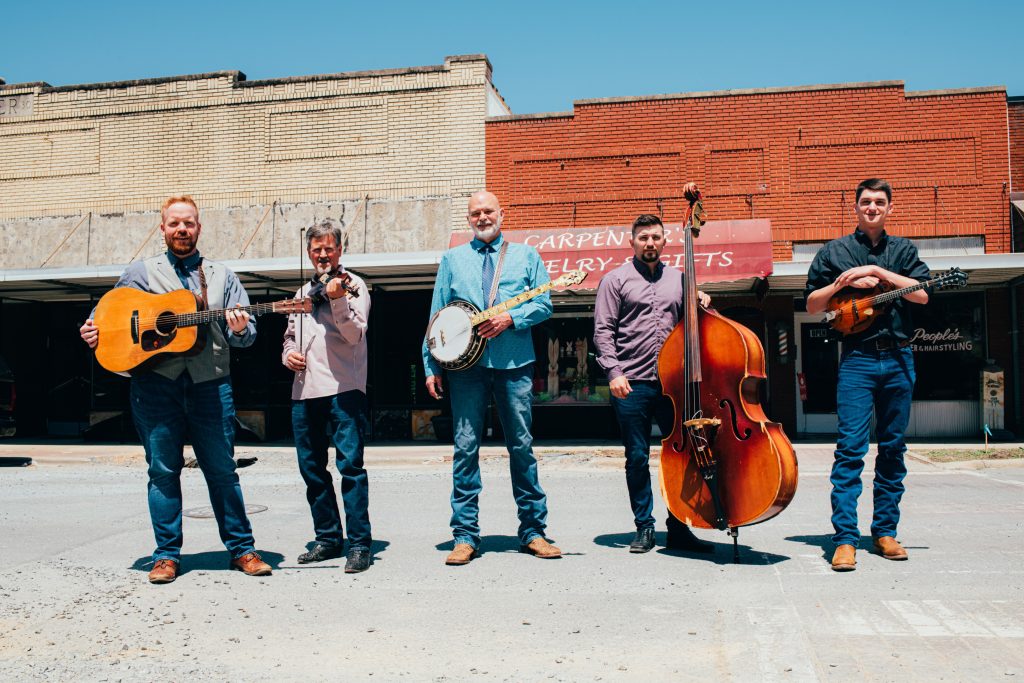 Lonesome River Band
Since its formation decades ago, Lonesome River Band continues its reputation as one of the most respected names in bluegrass music. Five-time International Bluegrass Music Association (IBMA) Banjo Player of the Year, and winner of the Steve Martin Prize for Excellence in Banjo and Bluegrass, Sammy Shelor leads the group that is constantly breaking new ground in acoustic music.
With two stellar lead vocalists, Jesse Smathers (guitar) and Adam Miller (mandolin), and the impressive talents of Mike Hartgrove (fiddle) and Kameron Keller (bass), the band seamlessly comes together, performing the trademark sound that fans continue to embrace.
Read More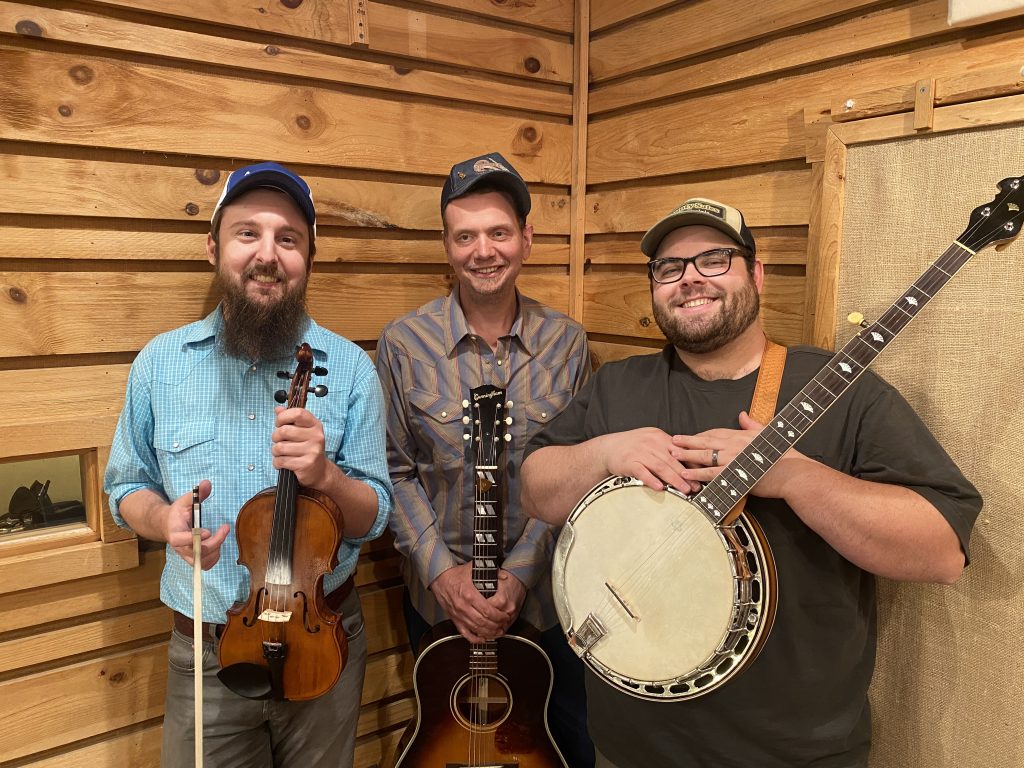 Nobody's Business
Nobody's Business is a band from Southwest Virginia/Northwest North Carolina and surrounding areas that plays traditional first generation bluegrass, old time and classic era country. Led by Jackson Cunningham on guitar and joined by Raistlin Brabson on fiddle and Corbin Hayslett on banjo, Nobody's Business will get the folks up dancing in the park!
Jackson Cunningham is also a talented luthier. His inspiration has always been the instruments his musical heroes used to perform classic American roots music. He is currently promoting his 2nd Annual Cunningham Guitar Raffle in support of Floyd's own Handmade Music School and their Share The Music Scholarship Fund. More Here: Jackson Cunningham Guitar Raffle
Read More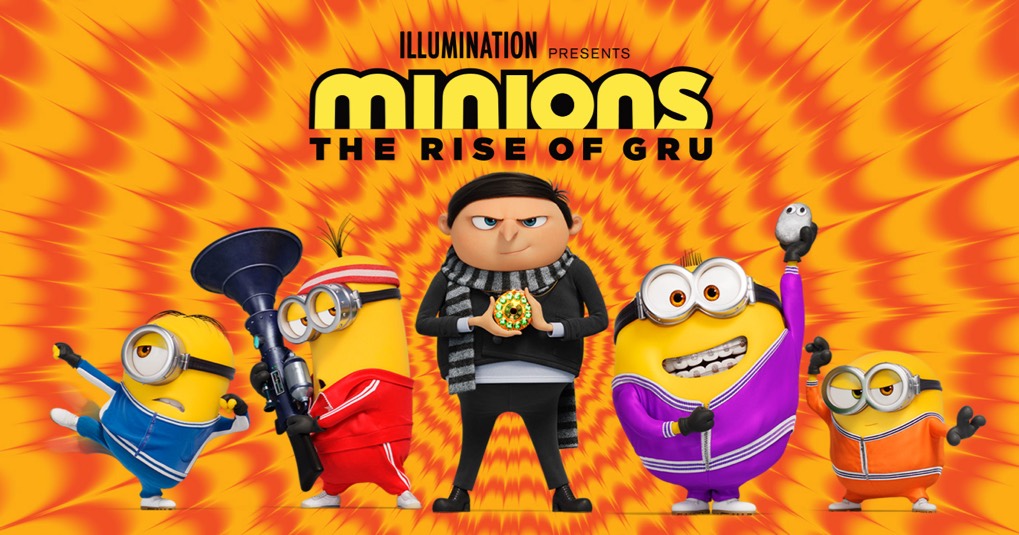 Minions: The Rise Of Gru
In the 1970s, young Gru tries to join a group of supervillains called the Vicious 6 after they oust their leader -- the legendary fighter Wild Knuckles. When the interview turns disastrous, Gru and his Minions go on the run with the Vicious 6 hot on their tails. Luckily, he finds an unlikely source for guidance -- Wild Knuckles himself -- and soon discovers that even bad guys need a little help from their friends.
---
JULY 20, 2023
MUSIC IN THE PARK
Park opens at 6:00pm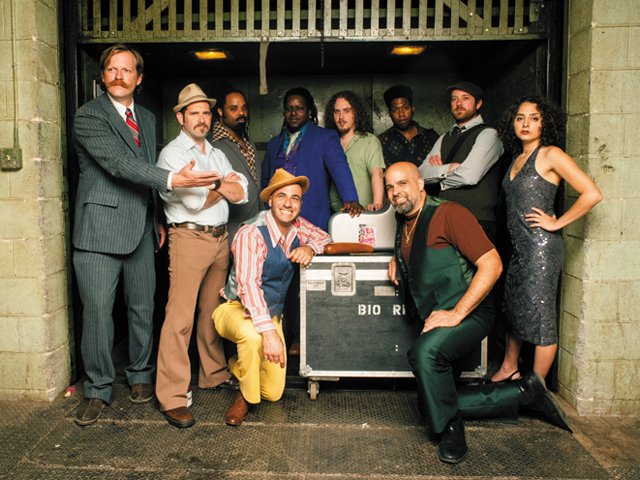 Bio Ritmo
Bio Ritmo is a durable and ambitious salsa collective based in Richmond, Virginia known for a classic Nuyorican salsa sound made famous by the Fania All Stars in the 1970s, that combines African Caribbean rhythms from son, bomba, plena, and samba with electronica and big band brass.
They have been around for two decades now, flying under the radar on a mass-market scale but well familiar to fans of tropical dance music since their first EP release in 1995. Bio Ritmo is a very forward-thinking salsa group, one that is not afraid to mix in new sounds and ideas. This performance in funded in part by The Virginia Commission for the Arts.
Read More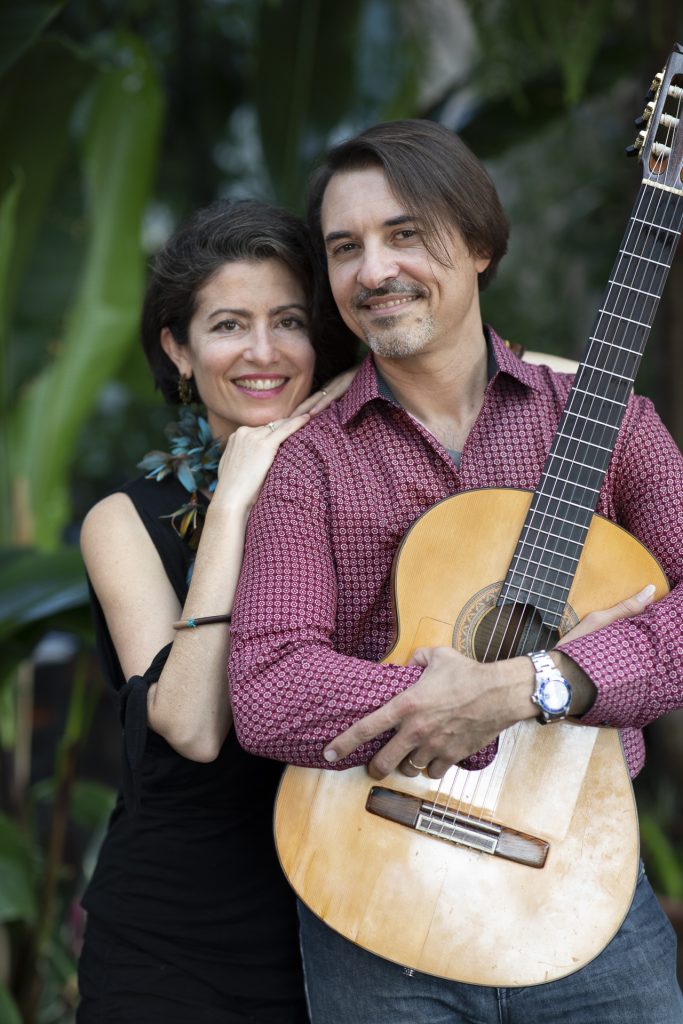 Beleza
United by musical interests that include samba, funk, soul, blues, bossa nova, jazz and Spanish flamenco; Humberto Oliveira Sales and Madeline Holly Sales blend the melodic, rhythmic and harmonic riches from North and South America. Berto, native to Brazil, pursued a formal education in classical guitar. His knowledge of Brazilian rhythms and study of Spanish Flamenco add to the unique finger picking style he uses. Madeline brings with her the strong influence of soul, jazz and blues. She sings in Portuguese, English and Spanish. Her sensual, rich voice, playful interpretations, and strong stage presence make their combination extremely unique. As a duo, they enrich their performances by including live percussion and vocal loops.
---
AUGUST 3, 2023
MUSIC & MOVIE IN THE PARK
Park opens at 6:00pm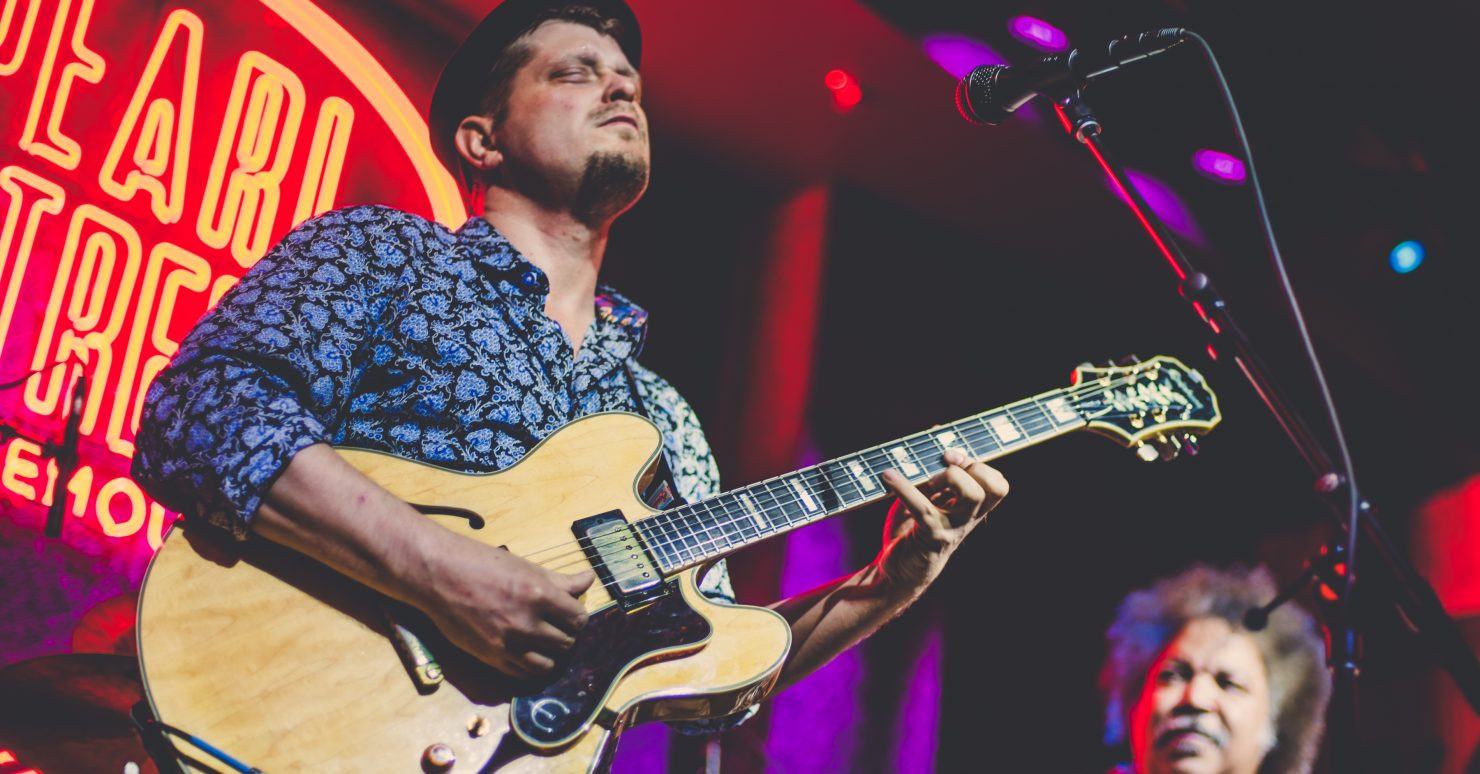 The Sol Roots Band
The Sol Roots Band performs a mix of New Orleans influenced funk, deep blues, energetic rock, greasy soul, and hypnotic rhythms. Sol is a fierce guitarist and soulful vocalist who has toured around the world with many musical legends.
The Sol Roots band has shared the stage with acts such as Jon Cleary, Cory Henry, Soulive, Victor Wainwright, The Wood Brothers, Sonny Landreth, Roosevelt Collier, Eric Lindell, Walter "Wolfman" Washington, Shemekia Copeland, New Orleans Suspects, Jackie Greene and many more.
Paying homage to the greats, and with a love of Universal Music as the guiding light, Sol steps out on a path with his own unique, powerful voice and a talented band of musicians.
Sol Roots is an official Home Grown Music Network artist and a "Next Generation" Music Maker Relief Foundation artist.
Read More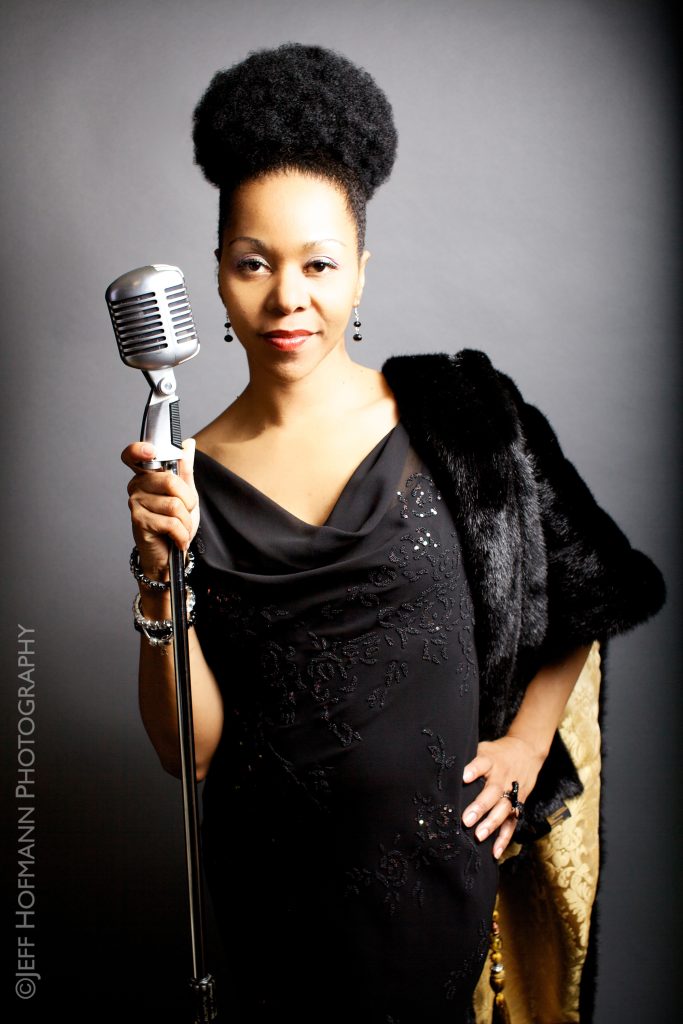 Shawn Spencer & Star City Swag
Shawn Spencer & Star City Swag are based in Roanoke, Virginia and perform classic music from a by-gone era. Honoring the greats like Ella Fitzgerald, Billie Holiday, and Frank Sinatra, Carmen McCrae and many more.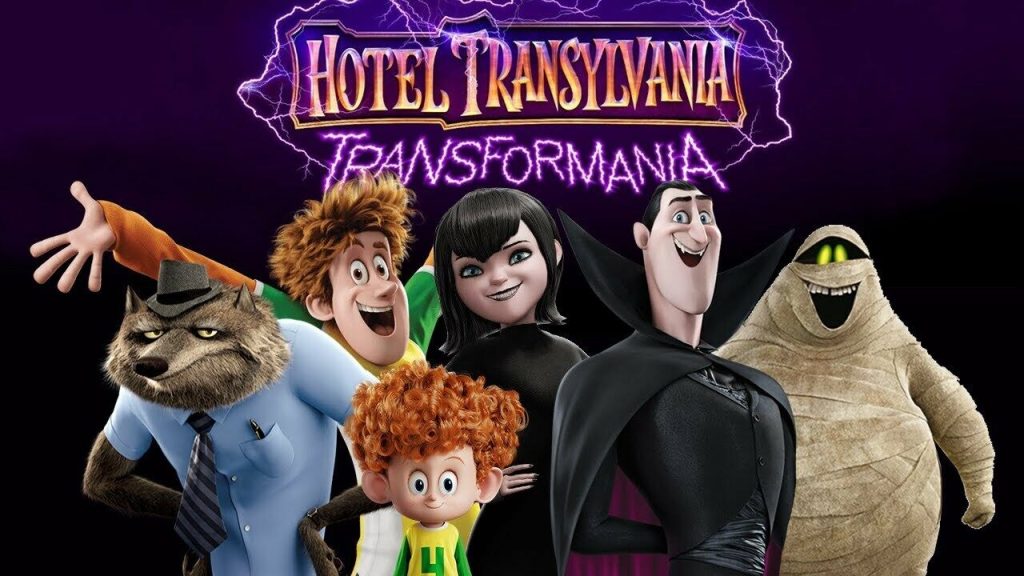 Hotel Transylvania: Transformania
Van Helsing's mysterious new invention transforms Drac and his pals into humans, and Johnny into a monster. With their new mismatched bodies, Drac and the pack must find a way to switch themselves back before their transformations become permanent.
---
AUGUST 17, 2023
MUSIC IN THE PARK
Park opens at 6:00pm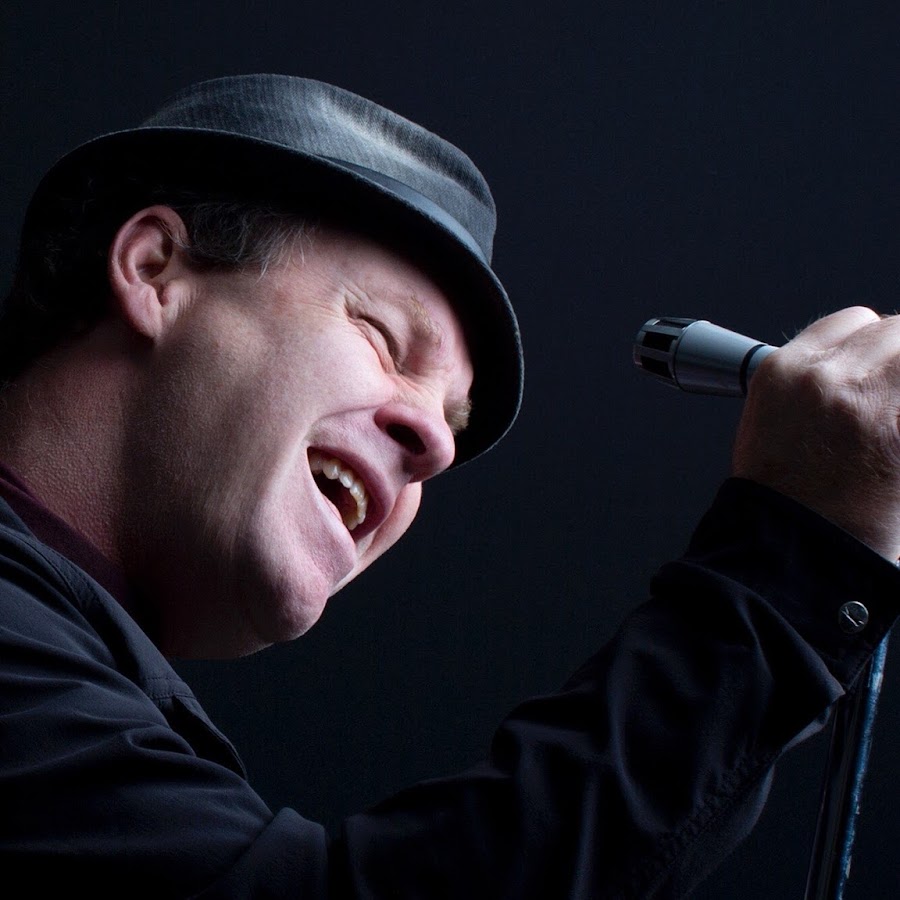 Hoppie Vaughan & The Ministers Of Soul
Rhythm and blue-eyed soul performer, Hoppie Vaughan has been igniting and expanding the live music scene in Southwest, Virginia since 1996. Hoppie is a full-time singer, songwriter, guitar player, bass player, and entertainer, and performs with his impressive group, the Ministers of Soul as well as solo and duo gigs around Virginia.
Adding a wallop of flavor to an evolving regional music feast with his distinct, deep South-influenced sound, Vaughan's inspiration and influence has been a major catalyst for the growth of Roanoke's live music scene which is getting bigger and better every year.
Hoppie has performed or appeared with Delbert McClinton, Rod Price of Foghat, Mac Gayden, Tommy Two Tone, Jimmy Hall of Wet Willie, Ronnie Milsap, Wayne Perkins, Tommy Castro, Tab Benoit, John Mayall, Sonia Data, Goose Creek Symphony, Gatemouth Brown, Miranda Louise, and The Kentucky Headhunters, among others.
Read More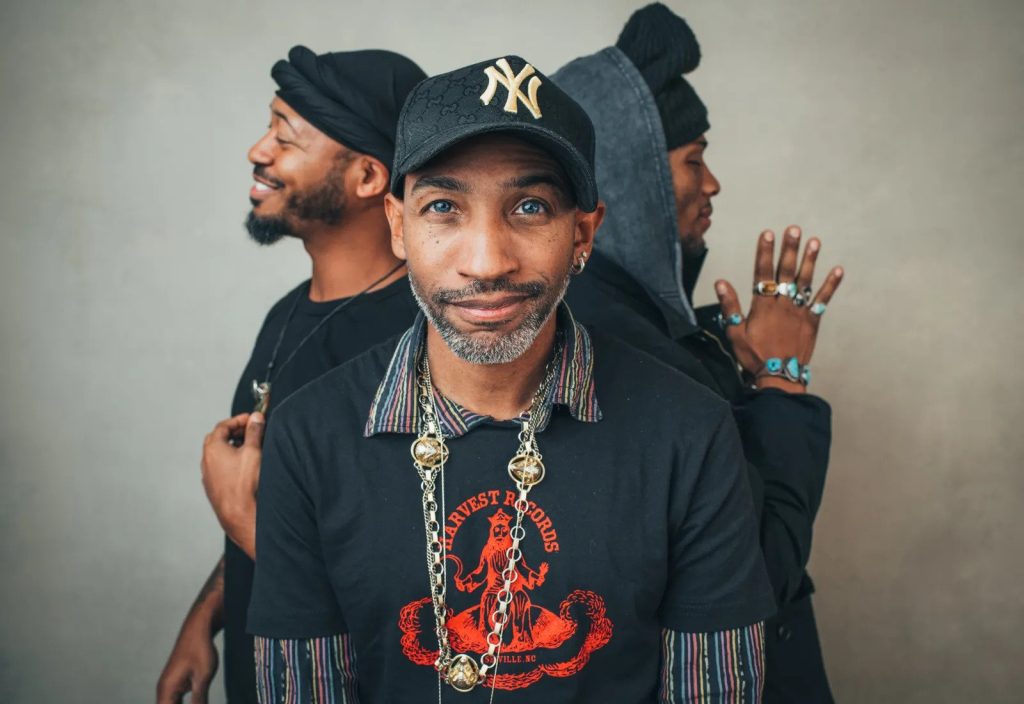 Jonathan Scales Fourchestra
You've heard this before, but the whimsically named Jonathan Scales Fourchestra is really tough to describe. Veering from in-your-face, jaw dropping chops and passion, to those quiet moments when the background noise disappears and you hold your breath to take in a soundscape of solitude, the power trio of electric bass (E'Lon JD), drums (Maison Guidry), and steel pans (Jonathan Scales) combines elements of jazz, classical, and progressive rock, peppered with Latin rhythms and soulful outbursts of funk.
From club and festival stages across North America and Europe, and tours of Africa, Southeast and Central Asia as a Cultural Ambassador for the US Department of State, to their NPR Tiny Desk Concert featuring Béla Fleck, the Fourchestra's live shows make even the most jaded listeners forget where they are… even if just for a precious moment.
This may seem an odd thing to say, but on the verge of releasing their eighth studio recording, Jonathan Scales Fourchestra is only now truly embracing their identity as a group. For many years, Jonathan's live band was a fluid lineup of top-notch musicians, and even included an "all-star" version with bassist MonoNeon (Prince, Nas), drummer Sput Searight (Snarky Puppy, Snoop Dogg) and percussionist Weedie Braimah (Trombone Shorty, Christian Scott aTunde Adjuah), as well as a number of other marquee players. Now, however, the Fourchestra is a decidedly indivisible band, and Jonathan is writing for the trio, not just the pans.
Read More
---
AUGUST 31, 2023
MUSIC IN THE PARK
Park opens at 6:00pm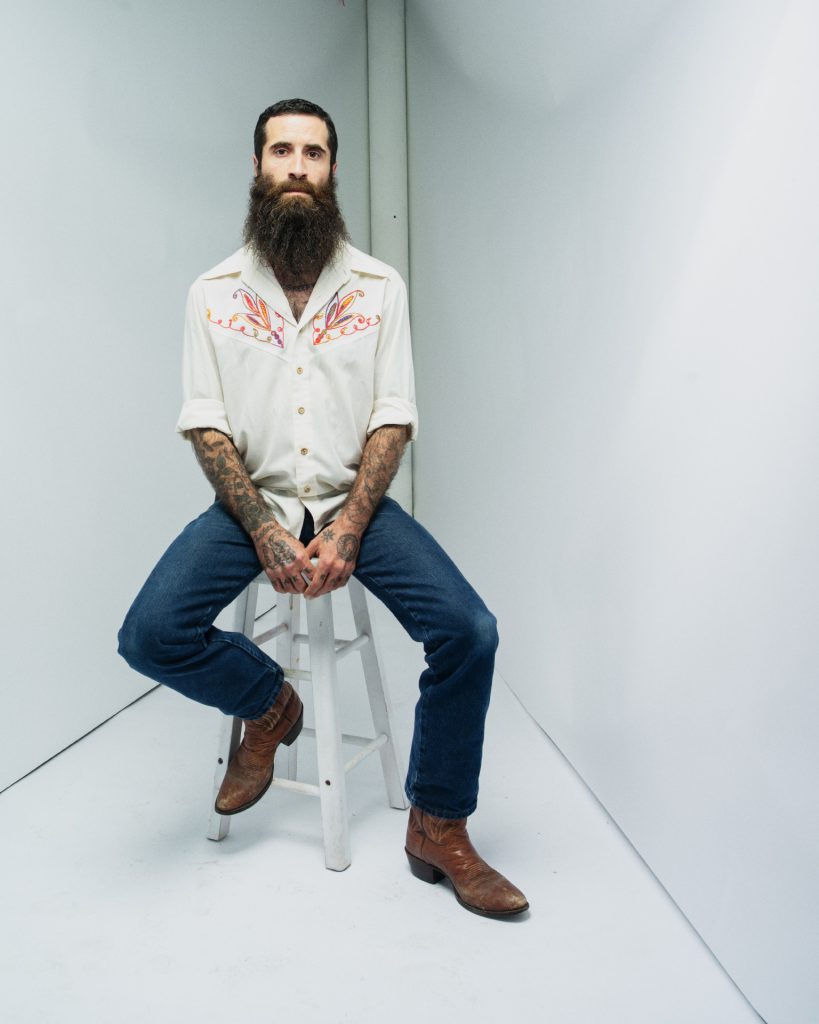 JP Harris
JP Harris doesn't fancy himself so much a musician as he does a carpenter who writes country songs. He has traveled the country, often alone, hitchhiking and hopping freight trains while making his living as a farm laborer, shepherd, woodsman, and carpenter, among other things. Still an in-demand carpenter to this day, Harris has been writing and performing Country music for nearly a decade. His two previous albums garnered fans and critics at major outlets like Rolling Stone. JP was also referenced by Eagles frontman Don Henley in a 2015 interview a new artist making "thoughtful, authentic music."
With his latest album "Sometimes Dogs Bark at Nothing," he's back after a four- year hiatus to remind folks what a lifetime dedicated to country music looks and sounds like. Sure to please fans of his hardscrabble earlier work, this new release also finds the acclaimed songwriter and vocalist stretching himself musically and personally.
Working with producer (and Old Crow Medicine Show member) Morgan Jahnig, Harris tapped a handful of his favorite players, sent them acoustic demos of the album's tracks, and gave some pretty specific instructions: "Take the next five days to think about these. Please write notes of whatever ideas come to mind. Please don't talk to each other about it. Let's all just get in the studio on day one and compare notes as we go."
The resulting sessions had an air of spontaneity and palpable creative energy, both of which lent themselves to an album that feels real, raw, and more akin to a live performance than anything Harris has put out thus far.
Read More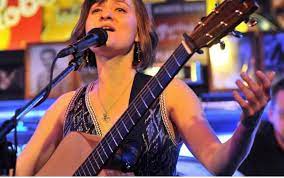 Rachael Hester & The Tennessee Walkers
Rachael Hester & The Tennessee Walkers are a classic country and western band. They keep traditional country music alive by performing the classics, along with the occasional original song. Rachael Hester sings with a uniquely pure country voice while performing from the greatest of country and western swing. Her father, Hoot Hester (Time Jumpers, Randy Travis, Conway Twitty, Ray Charles) raised her in the tradition of country music.