The Town of Floyd is moving forward with the 4th season of Floyd Small Town Summer this year!
The season will be slightly shortened, 6 events instead of 7 and will run June 17th - August 26th every other Thursday night for the summer months. There will be some slight adjustments to activities due to Covid concerns, however it is expected that these restrictions will change and things will open up as the season moves along. Face painting and inflatable bounce houses might be missing from the first few events, but there will be lots of great music, movies and community activities for the entire family.
The Town of Floyd invites you to a series of FREE events in the Warren G Lineberry Park in downtown Floyd, Virginia
Bring the whole family and enjoy the beautiful Warren G Lineberry Park filled with music, movies and fun activities for the whole family. Featuring music, movies, face-painting, inflatables, games, food and beverage and special activities presented by a variety of community organizations!
---
JUNE 17, 2021
MUSIC & MOVIE IN THE PARK
Park opens at 6:00pm
Music Road CO
Join Music Road CO, a cooperative of common creative companions conspiring to command your cognitive locomotion.
This crew digs through a wide and deep catalog of tunes and musical traditions to get you groovin' and your hip bones movin'!!
Read More
Where does Music Road Co find its inspiration? And why does it connect so perfectly with audiences of all ages and backgrounds? The answer might lie in their widespread roots. Coming from such diverse places as South Africa, Ecuador, Key West, Maryland and Virginia, the band brings many cultural influences together to produce music without boundaries.
Moving fluidly from funk to reggae, rock to afrobeat, their sound bounces from blues and soul to island dance and back again, bound together by one common ideal: Music should feel good and spread positive vibes. They get on stage to lift themselves up to a higher frequency and they won't stop until they bring the entire audience with them.
Amanda Bocchi
Amanda Bocchi & The Soul Flood are a neo soul trio from Roanoke, VA. Musical elements from jazz harmony, hip hop beats, roots music, and soul vibe to inspire a flood of emotion.
Amanda is the southern flavor of female singer/songwriter heroines like Fiona Apple, Lana Del Rey, Portishead, while pulling heavily from jazz giants, Ella Fitzgerald and Billie Holiday.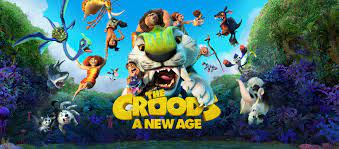 The Croods: A New Age 2020
Searching for a safer habitat, the prehistoric Crood family discovers an idyllic, walled-in paradise that meets all of its needs. As tensions between the neighbors start to rise, a new threat soon propels both clans on an epic adventure that forces them to embrace their differences, draw strength from one another, and survive together.
---
JULY 1, 2021
MUSIC IN THE PARK
Park opens at 6:00pm
Amythyst Kiah Band
With an unforgettable voice that's both unfettered and exquisitely controlled, the Tennessee-raised singer-songwriter expands on her uncompromising artistry. Her standout song "Black Myself" earned a Grammy nomination for Best American Roots Song and won Song of the Year at the 2019 Folk Alliance International Awards.
When combined with the transcendent quality of her elevated sound, what emerges is an extraordinary vessel for Kiah's songwriting: a raw yet nuanced examination of grief, alienation, and the hard-won triumph of total self-acceptance.Read More
Following up her recording with Our Native Daughters, a women-of-color supergroup, Kiah will be unveiling a new solo recording project in June.
Dashawn Hickman, Charlie Hunter & Nick Falk
We've pulled together some of our favorite regional players to play an inspirational set of music. DeShawn Hickman plays sacred steel music.
Sacred steel uplifts its listeners. Beyond the church, sacred steel has grown popular thanks to the likes of Robert Randolph, the Campbell Brothers and Calvin Cooke. Hickman will be joined by Charlie Hunter on guitar, whose mindboggling guitar technique has garnered him fans around the world, critical acclaim and recordings with some of the most prestigious names in jazz and pop and to round it all out, Nick Falk on drums. Nick is a drummer and music producer living in Galax, VA who performs with Molly Tuttle, Dori Freeman, and The Wood Brothers. Three of the most creative musicians from North Carolina and Virginia come together to warm up the audience before Amythyst Kiah!
---
JULY 15, 2021
MUSIC IN THE PARK
Park opens at 6:00pm
Darrell Scott Trio
Multi-instrumentalist and singer-songwriter Darrell Scott mines and cultivates the everyday moment, taking the rote, menial, mundane, and allowing it to be surreal, ever poignant, and candidly honest, lilting, blooming, and resonating. The words he fosters allow us to make sense of the world, what is at stake here, and our place in it. And ultimately, Darrell knows the sole truth of life is that love is all that matters, that we don't always get it right, but that's the instinctive and requisite circuitous allure of things, why we forever chase it, and why it is held sacred.Read More
Darrell Scott comes from a musical family with a father who had him smitten with guitars by the age of 4, alongside a brother who played Jerry Reed style as well. From there, things only ramped up with literature and poetry endeavors while a student at Tufts University, along with playing his way through life. This would never change.
After recently touring with Robert Plant and the Zac Brown Band (2 years with each), and producing albums for Malcolm Holcomb and Guy Clark and being named "songwriter of the year" for both ASCAP and NSAI, these days find him roaming his Tennessee wilderness acreage hiking along the small river, creating delicious meals with food raised on his property and playing music. He often leads songwriting workshops to help people tell their own truths with their stories, and is as busy as always writing, producing, performing, and just plain fully immersing himself in life.
Dori Freeman
Dori Freeman first broke out in 2016, with a stunning debut produced by Teddy Thompson and a sparkling voice that seemed to come from out of nowhere. Her songs were brittle, cracked, infused with heartbreak and seeming to speak for women everywhere, channeling Appalachian women in a way that harkened back to Loretta Lynn. She's writing songs now for her new love, and for her daughter, as beholden as ever to the traditions that first inspired her as a young girl growing up in Galax, Virginia, but full of the same incisive eye for the human condition that's always been her hallmark.
---
JULY 29, 2021
MUSIC & MOVIE IN THE PARK
Park opens at 6:00pm
Redd Volkaert Band
Probably best known as the most Roy Nichols-like successor to the great Roy Nichols in Merle Haggard's famous backup band, the Strangers, Canada native Volkaert had no difficulty establishing his place among the country's top Telecaster guitar slingers.Read More
However, to call Volkaert a mere Nichols-like Stranger would be selling short his seemingly effortless ability to conjure up at will a vast array of complex guitar styles and techniques in countless genres and subgenres of country, rock, jazz, swing, surf, etc. Volkaert (a 2004 Grammy nominee for best country instrumental performance) has indeed mastered the many guitar styles he plays in.
Redd will be joined by Eddie Dunlap on pedal steel, Tad Dickens on drums and Dylan Locke on bass.
Presley Barker
Presley Barker is a 16-year-old American country music singer and songwriter from NC. He was first influenced to play acoustic guitar by Doc Watson and was taught by Steve Lewis, Wayne Henderson, and Bryan Sutton. He has appeared on the NBC Today Show with Al Roker and was on NBC's "Little Big Shots" with Steve Harvey. When he was 13 years old, Presley was invited by Country Music Hall of Fame member Ricky Skaggs, to play the Grand Ole Opry in Nashville, TN. Presley is working with Dolly Parton's producer and Grammy Nominated Kent Wells Productions in Nashville, TN to release some new country music.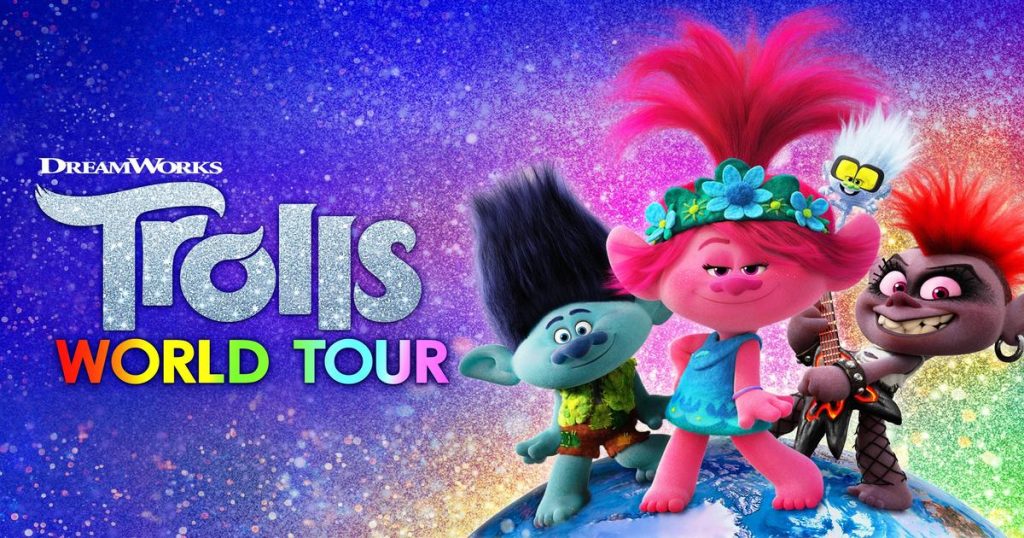 Movie: Trolls World Tour
Poppy and Branch discover that they are but one of six different Troll tribes scattered over six different lands devoted to six different kinds of music: Funk, Country, Techno, Classical, Pop and Rock. Their world is about to get a lot bigger and a whole lot louder. A member of hard-rock royalty, Queen Barb, aided by her father King Thrash, wants to destroy all other kinds of music to let rock reign supreme. With the fate of the world at stake, Poppy and Branch, along with their friends, set out to visit all the other lands to unify the Trolls in harmony against Barb, who's looking to upstage them all.
---
AUGUST 12, 2021
MUSIC & MOVIE IN THE PARK
Park opens at 6:00pm
High Fidelity
Many folks remember the great bluegrass records from the 1950s and '60s. The power and soul of that music has won the hearts of people across the globe. Few bands have come along in recent years that directly draw their influence from that classic era of the music's history. High Fidelity is a rising group whose love and devotion to that music is unsurpassed. The name alone says it all: HIGH FIDELITY. How many record albums have you seen from the '50s and '60s that bear those words? Herein lies the heart of what this group of young performers is all about.Read More
The band consists of five outstanding musicians and singers who are steeped in the sounds of tradition. Jeremy Stephens, banjo & guitar, Corrina Rose Logston, fiddler and harmony vocalist, Vickie Vaughn, who plays upright bass and contributes vocals, and Daniel Amick, guitar, mandolin and vocals.
High Fidelity draws much of their inspiration from bands like Don Reno & Red Smiley, The Stanley Brothers, The Louvin Brothers, Jim & Jesse, and a host of lesser known regional artists from the same era. Many have described them as the new Johnson Mountain Boys, interpreting classic era bluegrass through the fresh, young perspective of today's generation. Maybe it is this quality that makes High Fidelity so warmly received and widely loved by every audience they perform for – both by the grandparents and the grandchildren.
Sonya & Tatiana's Card Catalog
Tatiana Hargreaves and Sonya Badigian have put together a great line up of old time and bluegrass musicians to warm up the Small Town Summer audience for High Fidelity. Tatiana Hargreaves has been on the forefront of an up and coming generation of old time, bluegrass and new acoustic musicians. From placing first at the Clifftop Appalachian Fiddle Contest, to her bluegrass fiddling on Laurie Lewis' GRAMMY-nominated album The Hazel And Alice Sessions, Hargreaves shows a musical fluency that flows between old time and bluegrass worlds with ease. She has toured with musicians such as Dave Rawlings, Gillian Welch, Laurie Lewis, Darol Anger, Bruce Molsky and Jake Blount. She currently tours with banjo extraordinaire Allison de Groot and teaches bluegrass fiddle at the University of North Carolina in Chapel Hill. Sonya Badigian will join on guitar and fiddle as well as a fun line up of old time and bluegrass musicians.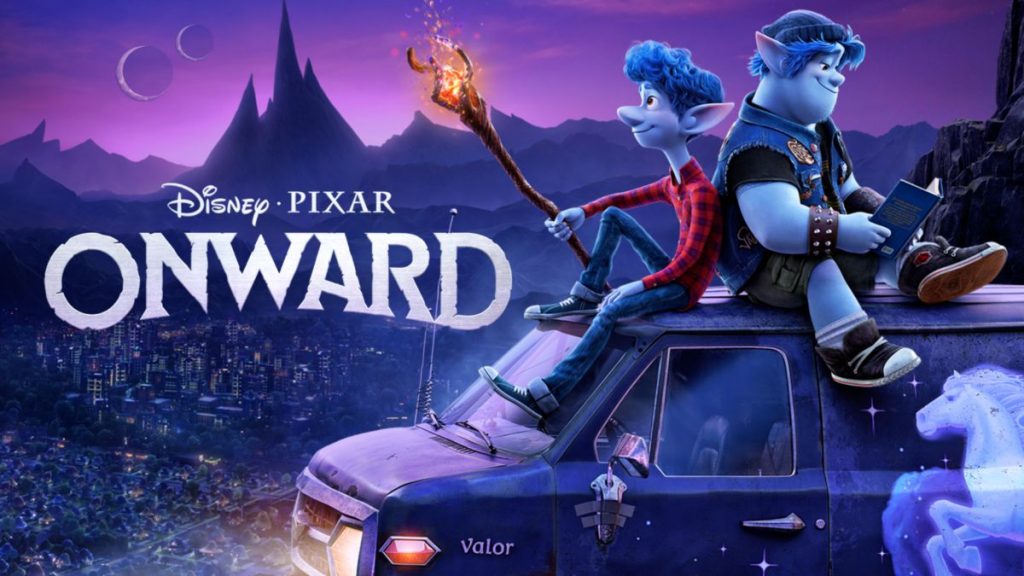 Movie: Onward
In a suburban fantasy world, two teenage elf brothers, Ian and Barley Lightfoot, go on a journey to discover if there is still a little magic left out there in order to spend one last day with their father, who died when they were too young to remember him. Like any good quest, their journey is filled with magic spells, cryptic maps, impossible obstacles and unimaginable discoveries. When the boys' fearless mom, Laurel, realizes that her sons are missing, she teams up with the legendary winged-lion-scorpion former warrior -- The Manticore -- and heads off to find them. Perilous curses aside, this one magical day could mean more than any of them ever dreamed.
---
AUGUST 26, 2021
MUSIC IN THE PARK
Park opens at 6:00pm
No BS! Brass Band
Founders Reggie Pace and Lance Koehler have cast this 11-piece band in which nearly every member has had conservatory training, holding various degrees in music. In putting together the compositions and arrangements, the "b.s." has been stripped to give the audience something solid, unique, organic, real, and powerful. They have the look of New Orleans with the raw sound all their own -- music is a true definition of the "Richmond sound."Read More
Based in Richmond, Virginia, No BS! Brass has quickly earned a reputation as a premiere band to see for heart-pounding energy and uncontrollable dancing. They take their music into uncharted territory, embracing the spirit of New Orleans into its original East Coast modern funk and fearlessly combining elements of James Brown, John Coltrane, Michael Jackson, and Led Zeppelin into their fiercely original sound.
Shayna Steele
One of the greatest singing sensations of our time, known from recordings with Snarky Puppy and Moby and a host of other stars, Shayna Steele takes flight on her third album, "Watch Me Fly". Shayna has performed with the likes of Rihanna, Kelly Clarkson, Bette Midler and Steely Dan as a sought after background vocalist. Shayna made the decision that being in the background was not an option anymore and has been touring regularly as a featured vocalist with Grammy Award winning trumpeter, Chris Botti, was a featured vocalist on Snarky Puppy's "Family Dinner" and reached #1 on the Dance Billboard charts as a featured vocalist on Moby's "Disco Lies." Saying Shayna is ready to step out on her own would be a major understatement.